This article is more than 1 year old
What's a COVID-19 outbreak? Amazon gets all Trumpy over Alabama warehouse workers' mail-in vote to form a union
Meanwhile, staff get unexpected backing from football players
Updated Amazon has taken a leaf out of a certain former president's playbook, insisting that mail-in voting will result in a false result. This time, however, it's a vote by Amazon's Alabama warehouse staff on whether to unionize.
The vote is due to take place between February 8 and March 29, with thousands of warehouse workers asked to mail their vote in time for a count on March 30: the first such union action against Amazon for more than six years. The mail-in vote is due to the COVID-19 coronavirus outbreak and the undesirability of 1,500 or more workers at Amazon's Bessemer, Alabama, facility having to turn up in person to cast their ballots.
Amazon has formally asked [PDF] the US National Labor Relations Board (NLRB) – which approved the mail-in union vote – to put a lid on the postal voting. According to Amazon, the board was wrong to use the virus infection rate in Jefferson County, where the warehouse is located, rather than the actual rate within the warehouse itself, when deciding it wasn't safe for in-person voting. The web giant also argued that the board hasn't actually defined what a virus "outbreak" is.
Plus, Amazon complained, the new mail-in rules were only intended for places like hospitals not warehouses; the rules, it says, were "developed in the context of a much smaller proposed bargaining unit involving a potential indoor election at a hospital – not an outdoor election at a warehouse under the extensive protocols that Amazon proposed here."
It has another reason, too. It's possible there could be a change in how the unionization vote is carried out after ballots are mailed, and that "could lead to substantial voter confusion – and even more disengagement and lower voter turnout than is ordinarily seen in mail-ballot elections."
And yet another reason: Amazon's suggestions for how to improve the process "that would have promoted a faster election, increased voter participation, and reduced or eliminated potential fraud" had been rejected.
Enter the lawyers
There are countless procedural reasons given for why the election should move ahead, which no doubt has something to do with the fact that Amazon hired a law firm that has a reputation in union busting – Morgan Lewis & Bockius – to represent it in this case. That law firm had no intention of stopping unionization, both it and Amazon claimed; it's only there to "help support the procedural components of this process."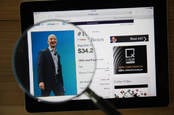 As Amazon pulls union-buster job ads, workers describe a 'Mad Max' atmosphere – unsafe, bullying, abusive
READ MORE
And what a lot of procedural components there are. One of which was filed in December, a week after the initial election was called, in which Amazon claimed the entire election notice was faulty because at least 30 per cent of the relevant workers have to agree to the concept of working together as a single negotiation group before an election can be held.
The unionizers responded they had far more than 30 per cent of the warehouse's 1,500 workers covered. But Amazon countered that even though the center employs as many as 1,500 full-time workers, there are at least 5,700 people who can be assumed to work at the facility. Incidentally, in 2018, Amazon said there would be... 1,500 full-time workers at the site.
Besides, Amazon argued, it was a busy holiday period when the election was proposed, and at the time, Amazon's execs were "simply unable to gather the information needed" to get their heads around the vote due to the high workload. Amazon's initial issues with the election were eventually thrown out by the board, but by then the company's anti-union lawyers had found another 10 reasons why the unionization vote couldn't be held.
Attack dogs
Those reasons were filed late last week and argue for another delay. At the same time, Amazon has also filed a 68-page document [PDF] full of dense legal argument that takes direct aim at NLRB "acting regional director" Lisa Henderson, whose title is mentioned no less than 82 times in the document, and claims that she made a whole manner of mistakes when deciding that the election could move forward.
In other words, Amazon is aggressively litigating every aspect of the effort to form a union at its warehouse.
If there is a silver lining for workers, however, it's in the fact that the issue has come to the notice of a very different union: the National Football League Players Association, which represents more than 2,000 NFL players.
"Everyone deserves to have a voice and we're proud that you're even considering taking the step to unionize," said center for Cleveland Browns, JC Tretter, in a supportive video promptly tweeted by the Amazon union hopefuls. "Remember this union stands behind you and is inspired by your actions." ®
Updated to add
The US National Labor Relations Board turned down Amazon's request and, as a result, the vote is now going ahead.