This article is more than 1 year old
Mobile World Congress seemingly serious about in-person Barcelona event in June, shares safety plan
Is Spain really ready for 50,000 people at one venue? Sounds like a super spreader event ready to happen
Mobile World Congress appears determined to run its annual Barcelona super-conference as an in-person event this year, mid-pandemic, posting a safety plan online on Monday.
The tech-fest is due to take place at the end of June, having been pushed back from its usual late February slot, giving it less than four months until doors open: a risky timeline given that the vaccination rate for Spain and the Catalan region currently stands at just under nine per cent.
But the organizers reckon that the global COVID-19 pandemic can be defeated within the walls of its conference venue with a few simple steps: social distancing, personal hygiene, event hygiene, and training staff.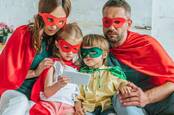 MWC Shanghai opens with celebration of the humble smartphone's role in helping humanity cope with COVID-19
READ MORE
According to the shindig's safety webpage, MWC will control crowd density and traffic flow at the event, require people to wear a mask, place hand sanitizer everywhere, introduce touchless registration, regularly disinfect stands and equipment, and instill in the staff health and safety guidelines.
Entrance spaces will be doubled to allow for one-way flow of attendees, and an event app on people's phones will act as their event ID. There will also be a "check in to get in" process where people will need to show a negative test result to get into the venue.
Last month, John Hoffman, CEO of the organization that runs the event, said attendees need to take a coronavirus test and get the all clear within 72 hours of turning up. And he said they were estimating anywhere between 40,000 and 50,000 people would attend.
Expert assistance?
According to MWC, the local authorities are involved with its safety plan, noting that it is "partnering with the Spanish and Catalan governments, the Host City Parties and Fira de Barcelona." And it tries to lend its plans the air of authority by noting that it will be "taking expert advice and health and safety direction from the WHO, scientific research, health and safety experts and Spanish and Catalan health authorities."
The flagship conference is a huge economic boost to Barcelona every year and with last year's conference cancelled, it's easy to see why authorities and MWC are keen to see it be restaged. But it's still hard to imagine given the past year of experiences across the globe, particularly the consensus around numerous "super spreader" events, that putting that many people in a large enclosed space is anything but a guaranteed human malware nightmare.
There is also evidence that, despite best efforts, containing the virus is much harder than simply distancing and using hand sanitizer: an effort to create a conference with an "immunity bubble" in Los Angeles in January at the Abundance 360 Summit turned out to be a disaster.
Despite that event's organizer having an undergraduate degree in molecular genetics, a graduate degree in aerospace engineering from MIT, and an MD from Harvard Medical School, he was incapable of controlling the virus. A dozen of the 30 people who attended, paying a hefty $15,000 or more each to do so, contracted the COVID-19 virus, as well as more than half of the conference staff.
There are no good indicators of when running a conference will be safe, and authorities across the globe are struggling with how, when and how far to open up their economies. But 50,000 people at the end of June? Good luck with that. ®
PS: Light Reading reports that cellular tech giant Ericsson has pulled out of MWC 2021.