Hands-on preview Japan continues to live up to its reputation for miniaturisation. This week, Fujitsu unveiled a family of small PCs, sized only slightly larger than a hefty PDA, known as the U Series, where the U is taken from Ultra-mobile PC.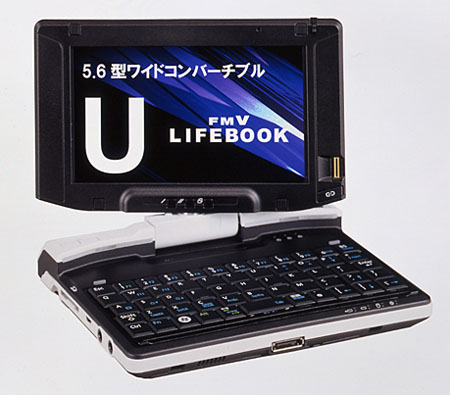 Aimed at the corporate user on the go, the unhandily named FMV-U8240 features a desktop operating system - either Windows XP or, for the adventurous user, Windows Vista - as part of the 580g package which slipped handily into my jacket pocket - for testing purposes only, you understand. At 2.7cm thick, it's as thin as a modest paperback book. The diminutive computer caught the fancy of a German colleague who immediately saw a use for this as an on-the-go digital photo editing platform.
A bright 5.6in display with 1,024 x 600 resolution provided a surprisingly easy-to-read screen - provided that you read Japanese easily, that is - the launch of this gadget is scheduled for June (XP) and July (Vista), in Asian regions only. No date yet on when it will reach Europe or North America.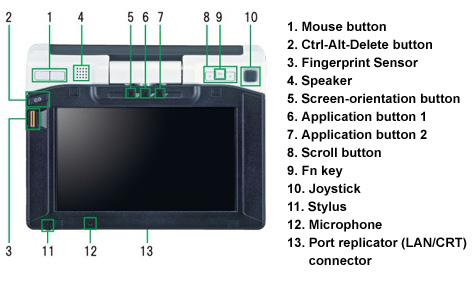 The FMV-U8240 face on
Sponsored: Ransomware has gone nuclear