This article is more than 1 year old
Logitech launches Wii Mote-like 'in-air' mouse
Wave it around or put it on a desk, the choice is yours
Updated With a rather ostentatious claim that "the future of PC navigation starts now", mouse-maker Logitech today unveiled an input device that's as at home being waved around in the air as it is being pushed around a desk.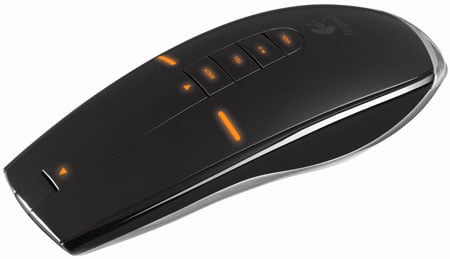 Logitech's MX Air: you point, it clicks
Called the MX Air, this mouse owes more than a little to Nintendo's Wii Remote. According to Logitech, the MX Air allows users to "select and play media files with just a flick of the wrist" thanks to the mouse's "effortless in-air navigation" and "gesture commands".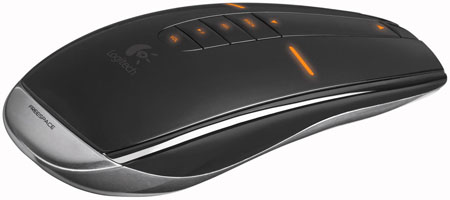 Logitech's MX Air: wireless remote control
Logitech wants you to think of a fancy TV remote control when you use the sleek, contoured MX Air this way. The rodent is wireless - courtesy of the company's own 2.4GHz technology rather than Bluetooth - and comes with a system-side recharging cradle. The mouse itself has dedicated play/pause, volume, mute, back and select keys in addition to the usual buttons and - in this case - scroll keys.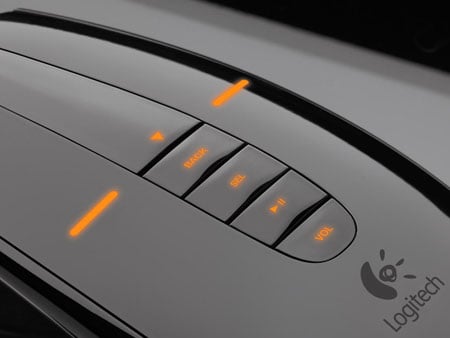 Logitech's MX Air: dedicated media keys
Logitech may claim the revolution "starts now", but you won't be able to get your hands on the MX Air until August, when it goes on sale across Europe and the US. Expect to pay $150 (€109). Brits will pay £100.