Sub £200 mini laptop launched
Just don't hold out for Wi-Fi
The mini laptop market has expanded yet again with the launch of a 7in machine costing under £200.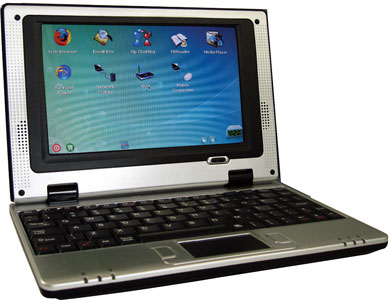 The miniBook: 7in display, 2GB storage and an SD card slot
Called the miniBook, it measures 222 x 165 x 30mm, weighs in at 650g and sports a 7in, 800 x 480 pixel display.
The PC's based on an 32-bit CPU and has 128MB of DDR 2 memory. You'll also get 2GB of NAND Flash storage capacity.
An integrated SD card slot is a nice feature, whilst the miniBook also has three USB ports. Linux comes pre-installed, which no doubt helps to keep the machine's price down.
Wi-Fi 802.11 b/g is supported, but buyer beware because UK supplier CNM – the machine's assembled by an unspecified Chinese firm - has admitted that Wi-Fi connectivity can be dodgy.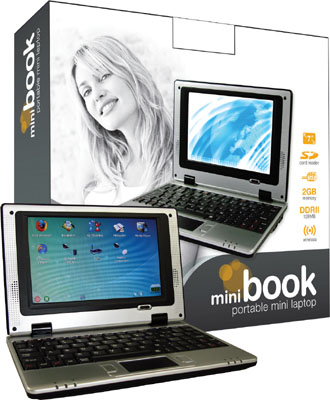 Wi-Fi isn't great
CNM states that: "Some miniBooks have been experiencing issues connecting to certain wireless routers, or if connecting have not been able browse to the Internet due to an Invalid IP Address error".
The firm said the fault's caused by the fact that the miniBook doesn't support channels 12 or 13. An Ethernet port is included on the machine.
Users will get around three hours of battery life from the miniBook.
The miniBook is available online from Maplin and priced at £170 (€215/$330) – but only until 2 September, when the price will presumably increase.