Review In the 18 months since Asus rocked up with its Eee PC 701 and kicked off the whole netbook malarkey, we've seen the number and types of devices that are nominally included in the category expand almost exponentially. As Ms Streisand so appositely noted, it was all so simple then.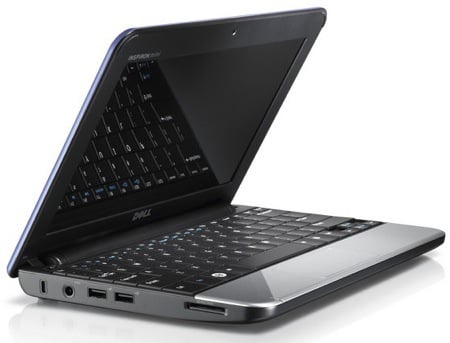 Dell's Inspiron Mini 10v: a true Small, Cheap Computer
Of course, as with small hatchbacks and RAF fighter aircraft, as the breed has developed so it has become larger, heaver, more complex and more expensive. So whither the Small, Cheap Computer? Well, thanks to Dell, it's alive and well, thank you very much.
Over the last few months, Dell has quietly taken the axe to its UK netbook range. Gone is the Inspiron Mini 9 - which is a shame - and ditto the Mini 12, though that's less of a shame because it was cursed with a small and slow HDD, and Dell never saw fit to offer it with Linux or an SSD.
All Dell's netbook eggs are now firmly in the Mini 10 basket. The machine is currently available in three flavours: the Linux- or Windows-driven 10v, and the Windows-only, suffix-less 10. The key difference between the two sub-ranges is that the 10 uses Intel's hanheld device-oriented Atom Z520 and 530 CPUs, while the 10v uses the N270. We've chosen to look at the runt of the litter, the Mini 10v with an 8GB SSD, perhaps the purest iteration of the SCC since the halcyon days of the Asus Eee PC 701 and first Acer Aspire One.
Dell's netbook styling to date has been either pleasantly conservative or downright dull, depending on your sense of the aesthetic. The 10v is no exception, though a few cosmetic changes do make it the most attractive Dell Mini to date. To start with, the silver screen bezel that featured on both the 9 and 12 has been replaced with a matte black affair which looks a lot smarter. Secondly, the 10v's keyboard takes up a far greater percentage of the deck than was the case on the 9 or 12 and the palm rest is narrower, reducing the areas of dull black plastic that Dell had to try to make look vaguely interesting.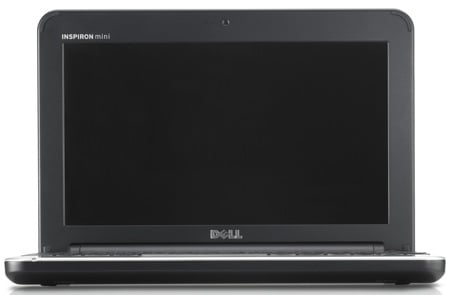 The 10in screen has 24 fewer pixels vertically than other netbooks do
The 10v is pretty well screwed together too, with no squeaks, groans or grinds coming from the chassis or screen hinge no matter how we tried to bend it. Thankfully, the body is only besmirched by two small marketing stickers.
Similar topics