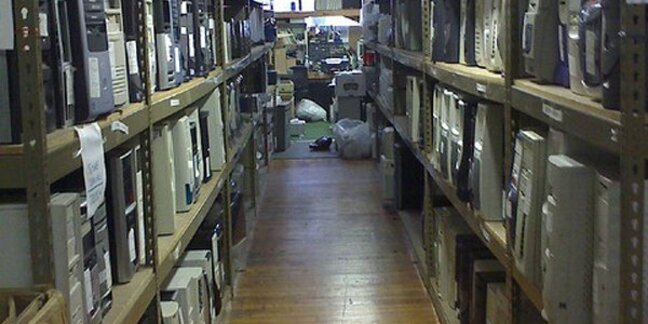 Microsoft will revise the wording on its Azure cloud service level agreements (SLAs) following a trip into a Kafkaesque world of secrecy.
The company promised The Reg that it will update the wording on the site for its Windows Azure Compute, Azure Storage Service, SQL Azure, and AppFabric Service Bus and Access Control services, after a change that meant you had to agree not to tell another soul about the contents of the SLAs before you could even download or read the SLAs.
Roger Jennings of the OakLeaf System blog flagged up the change here.
According to Microsoft's iron-clad and circular terms and conditions:
"The service level agreements (SLAs) posed on this site are the confidential information of Microsoft. You may view the SLAs if you have purchased or are considering the purchase of Online Services from Microsoft. You agree not to disclose the SLAS to any other third party or to make use of the information for purposes not related to the your [sic] purchase or prospective purchase of Online Services from Microsoft. By downloading or viewing this document, you agree to these terms."
The wording led Jennings naturally to speculated about why exactly Microsoft was pulling its SLAs back behind the iron curtain, when other cloud providers like Amazon (here and here) are open and upfront about their SLAs. Indeed, it's considered a positive plus to publish your SLAs so potential customers can make an informed choice and potentially use your service.
"Designating the guarantee of availability of a service offered to the public as 'confidential information' appears to be to be momentous over-reaching," Jennings wrote.
A Microsoft spokesperson told The Reg the Azure SLAs are not bound by an NDA, only individual customer SLAs that differ from the general SLAs. She said Microsoft world clarify the language on the WindowsAzure.com website Friday and thanked Jennings for pointing out the issue.
The spokesperson was unable to explain how, or why, the wording appeared.
For the record, Microsoft's public NDAs are 99.9 per cent uptime each for instance monitoring and restart, storage availability, database availability, and service bus and access control availability, and 99.95 per cent availability of compute connectivity.
Failure to hit with the SLA uptime per centages will result in a 10 per cent or 25 per cent discount on the monthly billing for the particular service, depending on the degree of the failure. ®
Sponsored: Webcast: Discover and secure all of your attack surface