This article is more than 1 year old
HTC Wildfire Android smartphone
The best value Googlephone around?
Review So you like the sound of this Android smartphone business, but you don't want to spend a fortune? Well, the HTC Wildfire isn't the first budget Android blower, but it's arguably the best.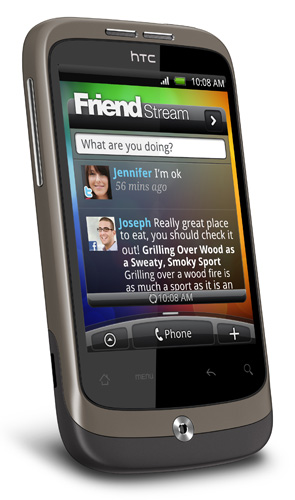 Hot product: HTC's Wildfire
Previously, if you wanted an Android phone on the cheap you had to sacrifice stuff. First to go would usually be the nature of the touchscreen, dropping from the pricier, better-looking capacitive kind – favoured by the HTC Desire, for instance – to the cheaper, less enjoyable pressure-sensitive resistive sort.
With some budget phones, you'd save money but lose Wi-Fi – a crazy cutback in a smartphone. Wi-Fi is here, and so is GPS, the other casualty of cost-cutting. Well, on the Wildfire the screen is not as high-resolution as on pricier phones, but it's not bad, and it's still a capacitive jobby.
Look closely and you can see it's nowhere near as sharp or as vibrant as the latest AMOLED screens on top-end phones. Trading down from an Apple iPhone or Google Nexus One is a change in quality you'd really notice. The Wildfire's resolution is 240 x 320 and, for the most part, that's more than good enough and better than a lot of mid-range phone screens.
The Wildfire is compact without feeling cramped and feels good in the hand. There are various colours to choose from, all with a slightly contrasting back panel. As on the Google Nexus One, there's a row of touch-sensitive icons at the base of the screen (Home, Menu, Back and Search) and underneath them is a recessed optical touchpad to navigate between screens. It's an effective set-up and, again, one that belies the phone's price.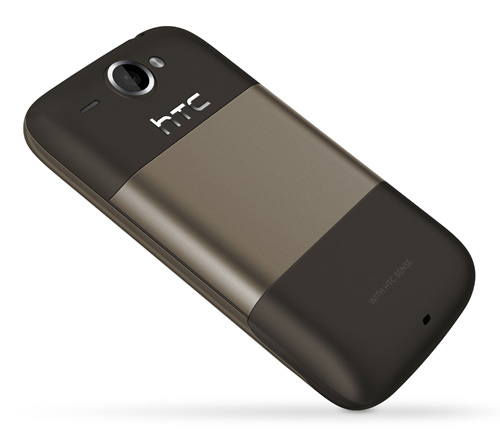 The 5Mp camera is certainly usable, albeit a rather average performer
And since the Wildfire is an HTC handset, you know you're in good company. HTC is known for great build quality and outstanding usability. Android is a highly accessible operating system but HTC adds its own Sense overlay which improves things further. Basic Android has some dodgy-looking icons – like the clock for instance – or limitations on numbers of screens. Earlier editions lacked multi-touch capabilities, but HTC users have had this longer than most rivals.