Samsung's upcoming 7in Android tablet, the Galaxy Tab, is beginning to be priced up by retailers ahead of its anticipated arrival next month. Alas, it looks like it'll be a pricey offering.
UK online retailer eXpansys, for example, is taking orders for the 16GB version - if you're willing to pay £680. That seems a lot to us, even if the gadget contains a 3G modem, 802.11n Wi-Fi, Bluetooth 3.0, a webcam and GPS.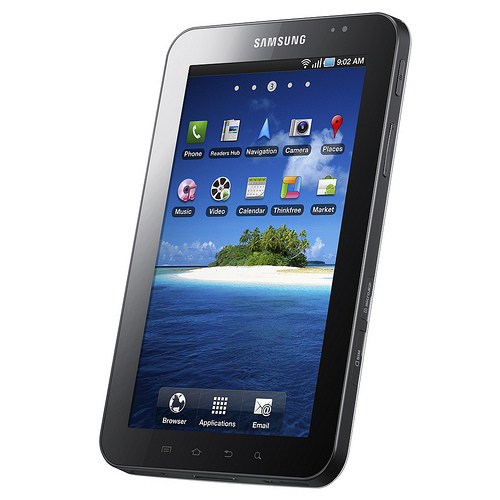 The equivalent iPad is £529.
Some confirmation for the price comes from Amazon Germany, which is asking €799 (£663) for the Tab. Clove wants £617, while an operation called Redstore.com which we've never heard of before is asking £648.
It's worth bearing in mind that some retailers do charge extra for pre-order product, especially if the price is not well known, but the broad consistency in the prices listed above suggest an SRP for the Tab of around £650, £599 at a pinch.
Which is plenty. Forget about the iPad - ViewSonic has promised a 7in 3G-capable Android tablet for £350.
Of course, that's the SIM-free price - Vodafone is expected to charge rather less, subsidising the device price with data airtime packages. ®
Samsung Galaxy Tab Picture Gallery