Pic NASA's space probe Juno, outward bound for Jupiter, has sent pack a pic of the Earth-Moon system from 6 million miles away.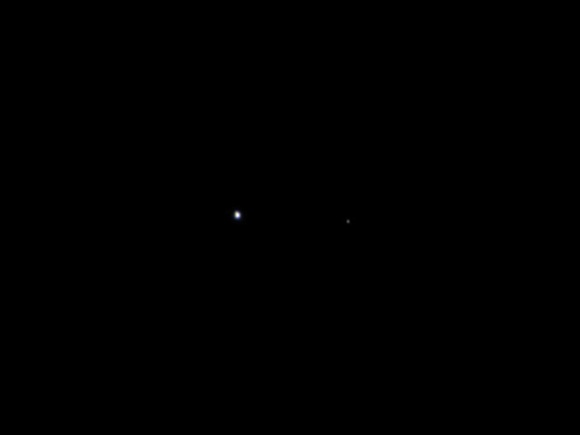 I can see the pub from here
According to NASA, Juno was further away than the Moon within a day of being launched on 5 August. Despite its speed, the craft will take another five years to reach its Jovian destination 1,740 million miles further on. The pic above was snapped using the probe's camera, known as JunoCam, as part of engineering checks by NASA ground controllers.
"This is a remarkable sight people get to see all too rarely," said Scott Bolton, top boffin on the Juno push. "This view of our planet shows how Earth looks from the outside, illustrating a special perspective of our role and place in the universe. We see a humbling yet beautiful view of ourselves."
Juno will be the first solar-powered spacecraft to go so far from the Sun: previous missions to the outer solar system have required nuclear power sources. NASA reckons that large modern solar panels, combined with a planned track that will keep Juno in sunlight at all times and avoid the worst of the radiation hazards around Jupiter, will do the trick. This is the more so as Juno has "modest" power needs, being intended to power up its instruments for only six hours of each 11-day orbit around the giant planet.
The probe, following in the recent tradition of crewing space missions with suitable toy figurines (established first in the Register's own space programme) also carries three specially-crafted aluminium Lego people (well, technically deities in two cases).
The NASA photo release is here, and there's more on Juno here. ®