Akihabara unplugged: Tokyo's electric town falls flat
Reg hack finds fancy dress maids playing darts, but few unique gadgets
---
Special report Tokyo's Akihabara district may be fabled the world over as a geek wonderland and a tech writer's dream, but the reality as El Reg found out last weekend is rather different.
Step out of the station's "Electric Town" (denki machi) exit today and it's difficult to see what all the fuss is about.
Along spotlessly clean pedestrian precincts you might spot the odd PC or computer parts store but for the most part it just looks like the rest of Tokyo – restaurants, cafes (more of which later), pubs and bars jostle with karaoke emporia, book shops and endless branches of the ubiquitous 7-11.
Cross the main thoroughfare – Chuo Street, which bisects the district – and the streets get narrower, the otaku (geeks) a little thicker on the ground and it's all generally a bit more "Akiba", as the locals call the area.
You'll see the odd store here devoted to electronic parts, used PCs, smartphone accessories, gaming gear and even spy cameras, but still – where's all the cutting edge tech? Where's the unusual and bizarre gadgetery we've been led to believe only Japan can produce thanks to the curious Galapagosization of its technology industry?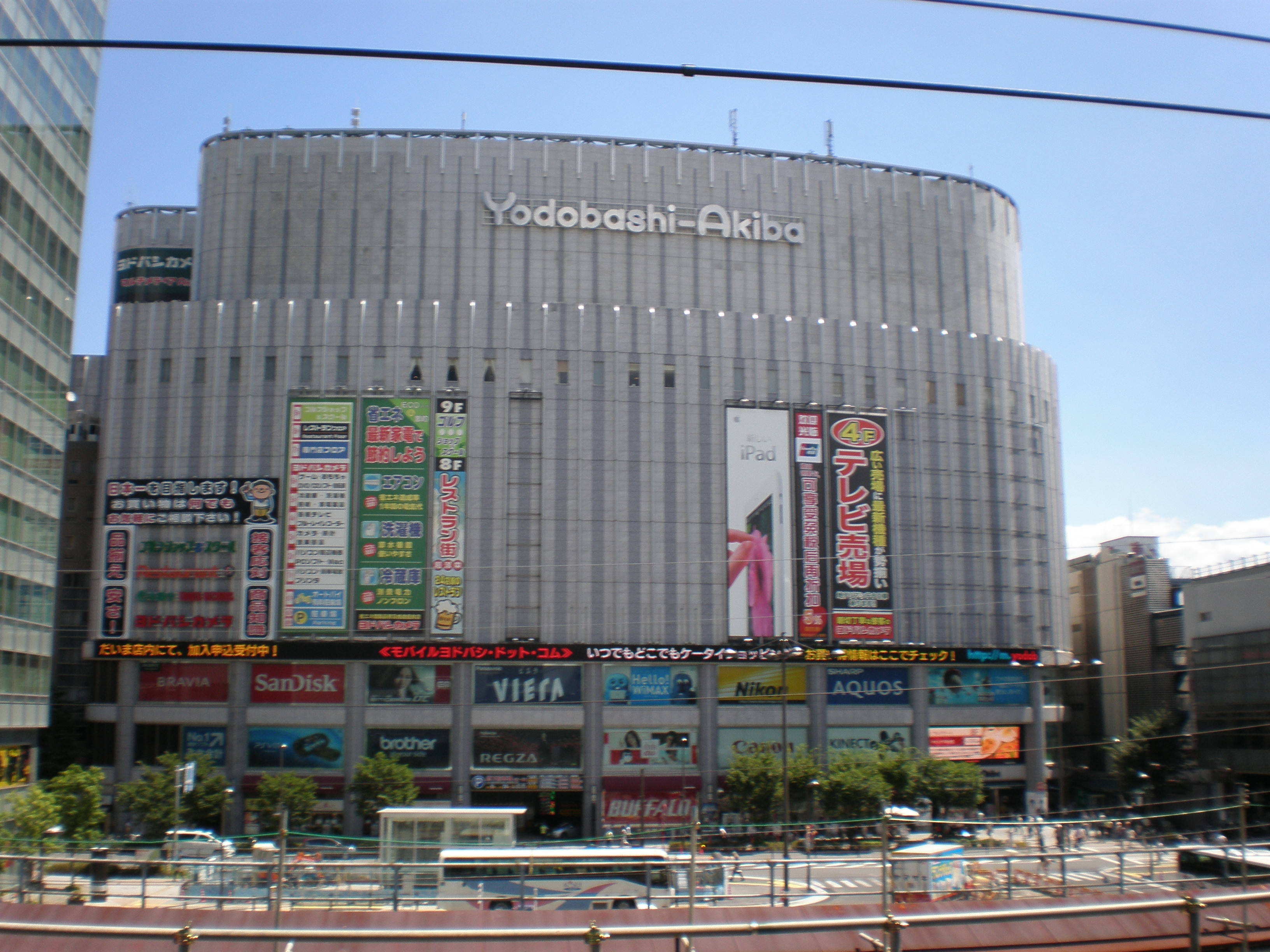 Click to enlarge pics
The answer lies partly in an overzealous mayor who has for several years been driving out the old electronics shops to replace them with shiny glass and metal tower blocks like Akiba Ichi – filled restaurants and offices – or gigantic family-friendly mega-tech department stores like Yodobashi Camera.
The independently owned hole-in-the-wall shops that used to crowd cheek-to-jowl around the entrance to the station have been swept away in the name of redevelopment – pedestrians can't even smoke on the area's streets any more, aside from in specially designated 'smoking rooms'.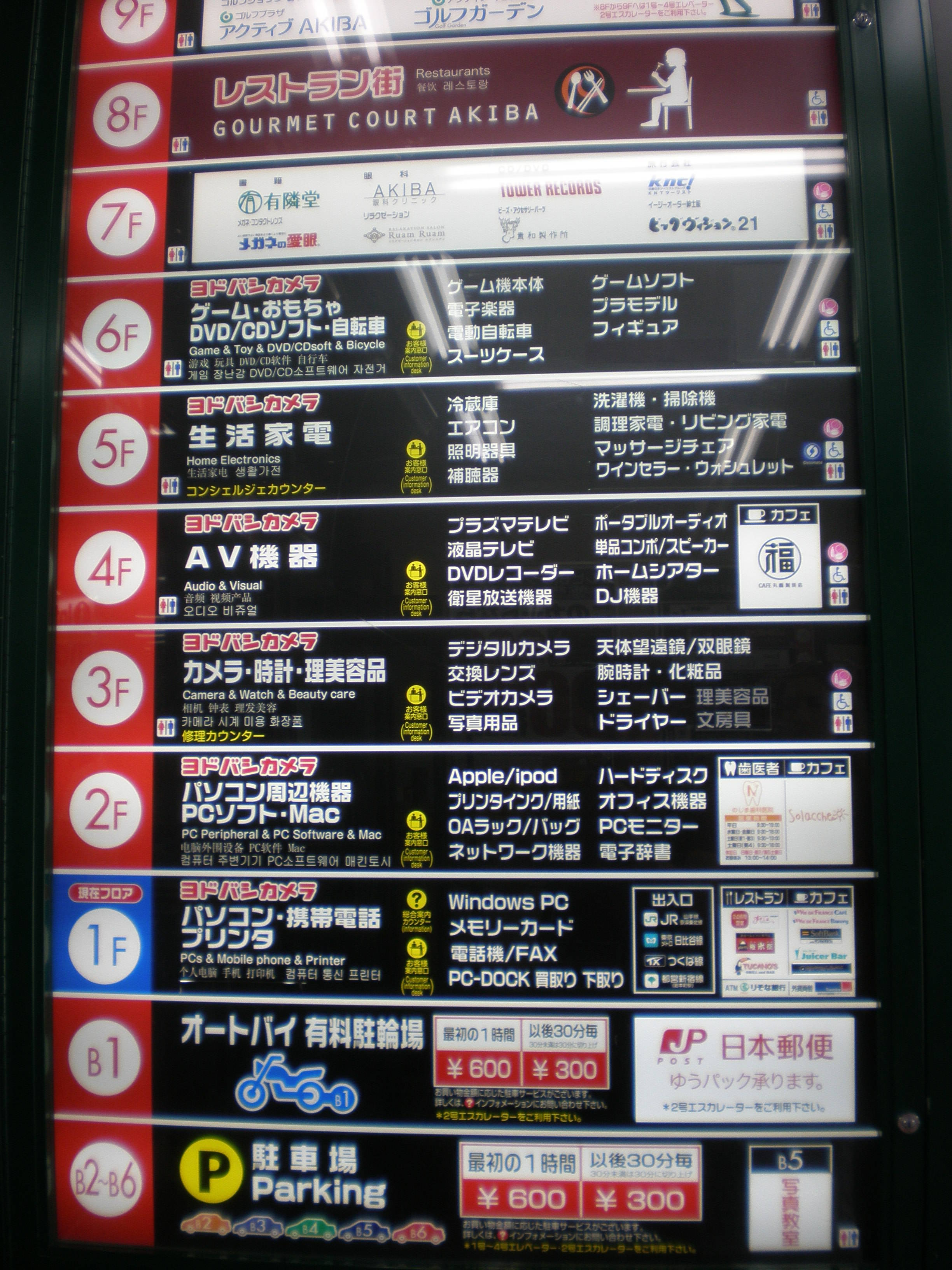 Yodabashi Camera is typical of the area and Japanese consumers' changing attitude to tech – it's clean, bright, refreshingly air-conditioned on a roasting hot August Sunday, and contains eight floors of tech goods. You can get everything here from iPods, to PCs, to printers to video games but nothing sets the pulse racing.
Blast from the past
It wasn't always like this, as Japan-based web and mobile consultant Serkan Toto explained to The Reg.
"I was in Akihabara the first time in 1999 and back then the area was awesome. DVDs just came out but were to be found everywhere, in addition to the world's first web-enabled phones by Docomo, the coolest retro games, and tons and tons of electronics of course," he said.
"For example, I remember a navigation system from Panasonic that had the data stored on DVD and displayed Tokyo in 3D - again, in 1999. Today Akihabara is less grungy, less geeky – at least for techies and gamers – and more family and tourist-friendly."