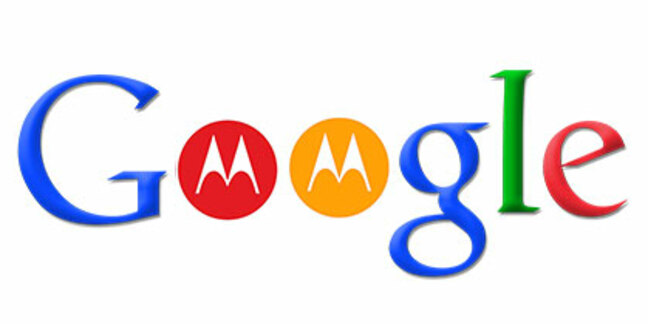 Those 4,500 BlackBerry employees that CEO Thorsten Heins has promised to send packing may not be out of work for long – if Google has anything to say about it.
Reuters reports that Motorola Canada – a branch of Google's Motorola Mobility division, which markets such Android devices as the recently released Moto X – has maintained a small office in a shared workspace near BlackBerry's Waterloo, Ontario headquarters for some time, but is now "looking to grow considerably" in the area.
Derek Phillips, Motorola Canada's engineering director, declined to say how many new positions the company expects to add, but he said that it would be looking for "computer science and engineering talent."
"The goal is to try to get just as many people who are interested to come out and hire as many people as we can," Phillips told Reuters. "I think as long as we can find really good people, we will find a way to hire them."
Motorola's timing seemingly couldn't be better. BlackBerry is expected to issue pink slips to more than a third of its global workforce over the coming months, following a calamitous earnings report in which it announced a $965m quarterly loss and a 49 per cent drop in revenues from the preceding quarter.
BlackBerry's recent history reads like a case study in poor execution. It dragged its feet for nearly two years before releasing handsets based on BlackBerry OS 10, a total rewrite of its platform that was meant to be more competitive with the likes of Android and iOS.
Worse, when the BB OS 10 devices finally did arrive, customers didn't take to them. Nearly all of the devices BlackBerry sold in the most recent quarter were older devices running BB OS 7, and the company said it would take a $934m charge on unsold inventory of its latest kit.
Motorola hasn't had the best of luck with its recent handsets either, but it has the important advantage of a rich benefactor. Google has kept things quiet around Motorola since acquiring it for $12.5bn last year – nearly three times what it will reportedly cost to take BlackBerry private – but lately it seems ready to invest in the company's revival.
Motorola's first comeback attempt, the Moto X, offers some 2,000 personalization options, with custom phones shipping from its "Motomaker" assembly plant in Fort Worth, Texas within four days. Motorola says it is now shipping 100,000 Moto X units a week and it plans to scale up to higher production.
Of course, even if the Moto X sells like gangbusters, no one expects Motorola to be able to pick up all 4,500 former BlackBerry employees once they get the axe. But with the local Waterloo jobs market due for a big influx of out-of-work mobile engineers, Motorola us sure to be able to score a few choice hires.
"We've got big plans and we're very optimistic," Motorola's Phillips told the Financial Post. "We're always looking for places where there's lots of opportunity for growth and it's not always easy to find places that have significant tech talent in a variety of areas, but especially mobile." ®
Sponsored: Webcast: Ransomware has gone nuclear