This article is more than 1 year old
Valve pal iBuyPower touts cut-price Steam box as powerful as PS4 or Xbox
Listen to those penguins scream
Californian games PC maker iBuyPower has become one of the first vendors to take the wraps off an upcoming box based on Valve's Steam OS.
It is, of course, a high-end PC in a console-style box - which is, after all, what today's next-generation games consoles are. It just happens to run Linux rather than Windows, though the latter is the foundation of the Xbox One OS.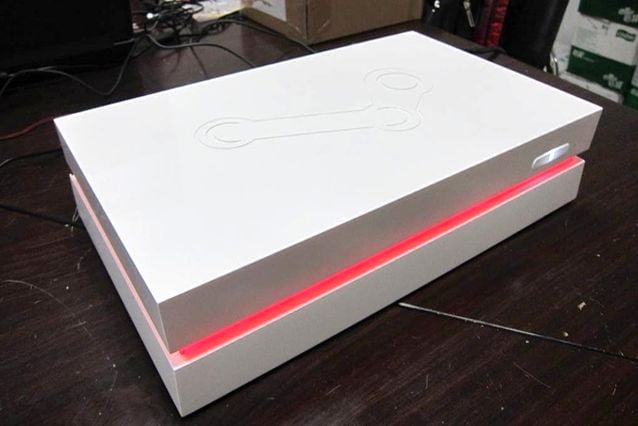 iBuyPower's upcoming Steam console
Source: The Verge
iBP's hardware incorporates a multi-core AMD processor and one of AMD's ATI Radeon R9 270 GPUs on board - again, not so very far from either the PS4 or the Xbox One - and it has 500GB of hard drive storage, Bluetooth for hooking up Valve's Steam Controller, and Wi-Fi for network connectivity.
Output is 1980 x 1080 for modern tellies, so it undoubtedly has HDMI portage too. Its PSU is built in.
It'll set you back $499 when it goes on sale at some point in 2014, says the Verge. That's half of what Steam's own proposed prototype could cost if it comes with all the kit the games maker and seller says it will.
The downside of either machine might seem to be a relative lack of games, at least compared to the next-gen, let alone existing consoles. But no, Valve insists "hundreds of great games are already running natively on Steam OS" and it's not even out yet.
Steam OS will also present and interact with Windows-based Steam games running remotely on a suitable PC - though if you have one of those, would you really bother with a Windows-less console too? ®