This article is more than 1 year old
As 'cheap as tape': HGST's disk array gets Commvault OK
Helium-filled drives for tape-like cost archiving
HGST's Active Archive array now has Commvault certification as a backup target that offers instant access to data archives at a price point that rivals tape. It wants channel partners to resell it.
The Active Archive System array is a disk array using helium-filled drives, storing 4.7PB of data in a rack for starters - it scales out much further - and with S3-compliant Amplidata object storage software running things.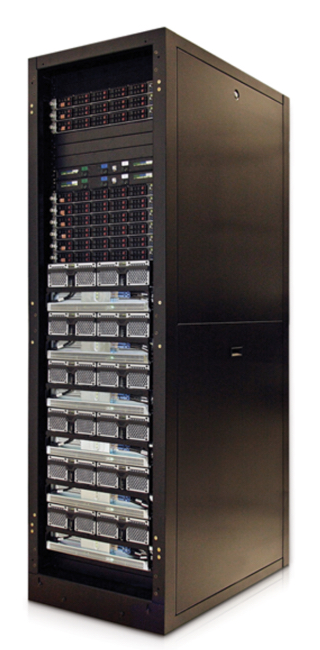 HGST Active Archive System array.
Commvault's Simpana software is an enterprise-class backup, archive and data management software suite storing backed-up data in an archive on many different target arrays and tape libraries.
HGST has entered into a strategic relationship with Commvault, and reckons that object storage solves RAID-based storage array scaling problems, with no time-consuming RAID rebuilds needed when disks fail. Having archives stored on disk provides faster access than tape. No pricing details were provided though.
We can expect other long-term retention software certifications to follow this one as HGST seeks to build a market for its resellers amongst cloud service providers, the media and entertainment industry, healthcare and life sciences.
In August Dell started reselling Scality's RING object storage software on its hardware as a multi-petabyte object storage system for enterprise customers such as cloud service providers, media and entertainment companies, research institutions, telecom providers and others.
The HGST Active Archive System and Commvault Simpana software are both available immediately through HGST channel partners. If you want to become an HGST channel partner, click here. Check out HGST Active Archive System info here. ®