This article is more than 1 year old
Capita goes to Jon Lewis for CEO
Never knowingly undersold
Everyone's favourite outsourcer Capita has appointed Jonathan Lewis as its new CEO, after former grande fromage Andy Parker left last month, due to a series of profit warnings.
Lewis will head up the company's turnaround efforts. He was previously chief exec of oil services company Amec Foster Wheeler, which he joined last year, and will take the role at Capita in December 2017.
Capita holds a number of big public sector contracts, including collecting the telly tax collection, providing the London congestion charge, as well as numerous local government outsourcing deals. It also has a number of large private sector deals.
However, its been a rocky year at the firm, since it announced its first ever profit warning in September 2016. That led to the shedding of 2,250 jobs just before Christmas, including sending more jobs to India and using robots to automate certain parts of the operation. In March, chief exec Andy Parker announced he would step down after three years in the role.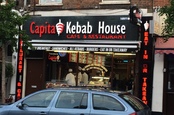 Capita wins four out of five stars for 'good', 'inexpensive' service
READ MORE
The first half of 2017 isn't looking too much better for the biz, with pre-tax profits falling 26 per cent, from £37m a year previously to £28m this year, while revenues were down 1 per cent to just under £2.13bn.
Ian Powell, chairman of Capita, said Lewis has a track record of "growing high value, technology-enabled services businesses through securing and developing major client relationships in both the private and public sectors".
Lewis said: "There is work to do to complete the transformation of Capita and I am determined to make the business and its value propositions stronger for our employees, customers and shareholders, and return this great Company to growth."
Prior to working at Amec, Lewis spent 20-year career at its competitor Halliburton, which included 10 years working in, and then running, the Landmark software business.
He also held a number of senior academic positions at both the Royal School of Mines, Imperial College London (NERC Research Fellow) and Heriot Watt University, where he developed and managed a commercial contract research business primarily for the international petroleum sector. ®