Network infrastructure giant CommScope has decided to buy some growth, shelling out US$7.4bn (£5.67bn) for broadband and video gear slinger Arris International.
In announcing the deal on Thursday, CommScope predicted "annual cost synergies" will reach $150m within three years, meaning there are up to $150m in shared costs – think HR, PR, etc – between the two American businesses that can be cut, which probably isn't great news for employees. Some $60m of those savings will be "realised in the first full year after closing," mostly by eliminating administrative overlaps.
The $31.75 per share all-cash transaction, subject to regulatory approval, includes repayment of Arris's debt. Private equity outfit The Carlyle Group helped CommScope finance the deal to the tune of $1bn, taking a minority ownership position in the eventual merged company.
CommScope's media statement claimed the combined corp will target "network convergence, fibre and mobility everywhere, 5G, Internet of Things and rapidly changing network and technology architectures."
The acquisition was announced simultaneously with both companies' Q3 financial figures. CommScope's Q3 2018 highlights for the three months to the end of September were:
Revenue of $1.15bn, up 1.9 per cent over Q3 2017 ($1.129bn);
Operating income of $132m, up five per cent from $125m.
Net income of $64m, up 25 per cent, giving earnings per share of $0.33.
Fixed connectivity products rose by 3.2 per cent to $732m, but mobility dropped 0.3 per cent to $419m.
Arris's financial highlights were:
Net income of $45.8m, down about half from $86.8m in the same period last year.
Net sales of $1.65bn, down 4.47 per cent year-on-year.
Operating income dropped from $84m to $53m, down nearly 37 per cent.
Arris CEO Bruce McClelland told analysts on the earnings conference call on Thursday that input costs are looking more positive for the future. Regarding the DRAM chip shortage that's afflicted most hardware vendors, he said "the indications are that's going to be better in 2019."
Trade warriors
The same held for "commodity parts like capacitors," which have also been in short supply and in response to America's trade-war tariffs on Chinese electronics, he said Arris has the process of relocating production of affected products out of the Middle Kingdom "well under control."
There was an air of "something had to be done" from CommScope CEO Eddie Edwards, who told analysts the company faced "challenging market dynamics" that had led to disappointing financials. "We are not satisfied with recent performance," he said.
In particular, he said, US cellphone networks are pulling back on splashing out on new gear at the moment – in particularly, 4G POP deployment is slowing in a "challenging economic environment."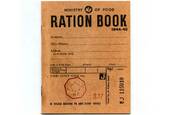 Arris CPE revenue hit by component shortages
READ MORE
"Major North American service providers have an increased focus on free cash-flow," Edwards said. "Our customers are taking a more conservative approach to near-term capital initiatives."
The maturity of 4G rollouts, particularly in the US, is contributing to "choppiness" in carrier capex, he said – something not likely to be offset by 5G until rollouts scale up in 2019 and beyond.
He said Arris's $800m acquisition of Ruckus Wireless from Broadcom in 2017 made the company an attractive acquisition, as well as the very low overlap between the companies' products.
Edwards also said the transaction will strengthen CommScope's position in growing non-US markets. Edwards also noted that CommScope had already identified a growing trend of its customers building private networks, particularly among the enterprise, industrial, and public venue segments. ®