This article is more than 1 year old
OK, it's fair to say UK's botched Emergency Services Network is an emergency now, right?
Home Office lacks plan, skills, budget control or achievable deadlines, says watchdog
The Public Accounts Committee (PAC) has delivered another damning report on the UK Home Office's bungling attempts to procure a replacement communications network for the emergency services.
The Emergency Services Network (ESN) is meant to provide a comprehensive comms network for blue-light services running on a 4G network to replace existing Airwave radios.
The PAC notes that despite last year's "reset" of the scheme, "we are not yet convinced that it has done enough to turn the programme around. The plan for delivering ESN is still not sufficiently robust and the Department does not yet have the skills to make it work... On current evidence it seems inevitable that there will be further delays and cost increases."
The progress review laid out in painful detail the problems and pitfalls which remain.
It noted that the department has "still not got a grip on whether it can deliver the programme" and "still does not have an integrated plan for how and when each emergency service will deploy ESN", despite the original transition date being September 2017.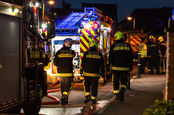 Hello Moto! UK Home Office shoves comms giant another £82m to stay on Emergency Services Network gig
READ MORE
Work to provide ESN access to aircraft like search helicopters has not even started and coverage is not available everywhere required, including underground railways. No one has yet been awarded the contract for devices for aircraft but the Home Office hopes to do that soon. Work is still yet to begin on the network for aircraft comms – that might be available by 2020 or 2021.
Nor do any devices currently provide peer-to-peer communication where the 4G network is not available.
The PAC, chaired by MP Meg Hillier, asked the Home Office how it could be confident of hitting its new deadlines and was told it "had a 'pretty high' degree of confidence of launching the first substantive ESN prototype later this year but recognised that there was a remaining challenge to roll out the new technology and ensure people use it".
The users of the new network have lost confidence in ESN before it has even arrived, despite Home Office promises that they won't have to use ESN until it is "as good as" the Airwave systems it is meant to replace. The committee recommends the Home Office works with users to agree a set of detailed criteria under which ESN will be judged against Airwave and decide when those criteria are properly met.
The committee still does not believe the Home Office has the plans or skills to integrate the different parts of ESN into a functioning service. The first attempt with "delivery partner" KBR failed to achieve planning and collaboration between contractors and this responsibility has now reverted to the Home Office following a reduction in KBR's responsibilities. The committee recommended the department works out what skills it is lacking, how they will be filled and what lessons it can learn from the failure of its contract with KBR to improve a contract with a new partner.
The spending watchdog also noted that Motorola is involved in both the new and old contract, "leading to perverse incentives and putting the department in a weak negotiating position". Motorola gets paid each time Airwave is further extended – £620m a year until 2022. The Home Office decided not to negotiate a longer contract because it does want to get locked into using Airwave.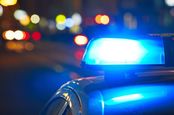 Coverage concerns dog UK Emergency Services Network as boss admits scheme too ambitious
READ MORE
This is the eighth time the PAC has examined the botched project and it will continue to be concerned until the Home Office "has a clear plan for delivery and can demonstrate that it has the skills and capacity to meet the substantial challenges ahead".
The Home Office began the process of replacing Airwave in 2015 with a 4G network to provide voice communications and data services. It was due to be switched on in December 2019 and promised substantial savings compared to Motorola's Airwave radio network. That has now been pushed back to December 2022, upping the budget by £3.1bn.
The Home Office sent us the following statement:
The Emergency Services Network will provide police, fire services and ambulance crews with an innovative mobile-based communications system that can transform their emergency response and result in savings of £200 million a year.
This ambitious project has not been without its challenges, but following our thorough review and decision to roll ESN out in stages, our approach has gone to plan, with the network already live and devices and software being tested.
We will continue to monitor progress to ensure the successful delivery of this programme.
Masochistic UK taxpayers can download the full report here. ®