This article is more than 1 year old
It's calculated Apple leak time: Cheaper iPhone, laptops with proper keyboards, and, oh, a Tile competitor
We love cheap thrills, don't we?
Ming-Chi Kuo, the analyst regarded as one of the most accurate soothsayers when it comes to Apple's product direction, is predicting a busy 2020 for Cupertino, with major refreshes across its entire laptop lines, as well as a new budget-oriented iPhone, and a greater selection of accessories.
"We forecast that Apple's major new hardware products in 1H20 include the 4.7-inch LCD iPhone, iPad Pro, MacBook Pro/Air, smaller wireless charging mat, UWB tag, and a high-end Bluetooth headphone," wrote Kuo in a note for TF International Securities.
Arguably the most long-awaited item on his list is the 4.7-inch iPhone, which is widely expected to be a follow-up to the affordable iPhone SE, which fell out of favour as Apple pursued a strategy that emphasised premium devices.
This is expected to strongly resemble the iPhone 8, with the same chunky bezels and conventional rectangular screen. It'll also likely come with a physical Touch ID home button, in lieu of the more sophisticated Face ID system touted by the iPhone X and above. On the specs side, it's predicted to pack a faster A13 chip and 3GB of RAM, which will represent a decent upgrade over the iPhone 8.
Apple has neither confirmed the existence of this device, nor the price, so take this with a pinch of salt. Kuo, however, reckons this new handset will debut in the US around early March, where it'll retail at $399. That puts it neck and neck with other premium mid-range phones, like the OPPO Reno 2.
Kuo's ruminations point to an upgrade of either the MacBook Air, MacBook Pro, or possibly both. The main difference here will be the excision of the dreaded butterfly keyboard in favour of a more conventional scissor-switch keyboard, like that introduced with last year's MacBook Pro 16.
On the tablet front, Kuo suggests that the iPad Pro, which is increasingly popular in creative and professional circles, will include a triple-lens camera. The main focus here won't be photography, but rather augmented reality. If this reaches fruition, the analyst expects Apple will release it around March.
And then there's the peripherals. Kuo believes Apple is working on three separate products that will augment its burgeoning accessories market, which already accounts for a significant proportion of its revenue.
Following the release of the highly successful AirPods Pro, Apple is likely to release a model of over-ear headphones. That's not exactly surprising. Thanks to its acquisition of Beats, Apple has the in-house expertise to expand its personal audio products.
Kuo also believes Apple is close to releasing its long-rumored Tile competitor, which would allow users to locate their missing kit with the U1 Ultra-Wideband chip that shipped with the iPhone 11.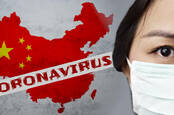 An Apple a day might not keep the doctor away: iGiant's China stores face closures, deep cleans, staff temperature checks amid virus outbreak
READ MORE
Competing with Tile promises to be a challenging business. It has the first-mover advantage and a broad community of users. The firm is also in the process of diversifying, moving beyond consumer-facing products and partnering with device manufacturers to integrate its technology on the chip level.
Finally, Kuo believes that Apple is working on another charging mat product. Last year, Apple was forced to discontinue the AirPower charging mat before it even made it to market due to quality control issues. Time has since passed, and it'd be interesting to see if it's figured out how to address the thermal and reliability issues that plagued its initial attempt.
As mentioned, Kuo has a solid track record, which adds a reassuring level of weight to his claims. Of course, nothing is certain until Apple confirms it. I'd also keep in mind that a lot can happen in a few months.
Although the trade war between the US and China is slowly fizzling out, the Middle Kingdom is currently gripped by an outbreak of coronavirus, which has had a devastating impact on its economy as factories close to stop the spread of infections. ®