This article is more than 1 year old
Apple checks under the couch for $500m in spare change, offers it to make power-throttling gripes disappear
Proposed settlement to end 66 class-action cases awaits judicial approval
Apple – which banked $55bn profit in its 2019 fiscal year – is willing to pay up to $500m to settle US claims that the company secretly slowed certain iPhone models to preserve battery life, according to a proposed class action settlement.
That's about 18x more than the i-thing maker agreed to pay a month ago to settle a related legal claim in France.
On December 20, 2017, Apple revealed that it had implemented performance management code in iOS 10.2.1 and iOS 11.2 to prevent sudden shutdowns that could occur when age-diminished batteries failed to meet the requirements of apps demanding peak power from iPhone processors.
In the six months that followed, 66 class action lawsuits were filed in the US against the company and were later combined into a single legal case.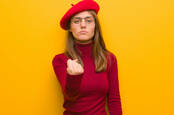 Whoa, France. Take it easy. Wow. You're out of control. Fining Apple 55 minutes of revenue for secretly slowing down iPhones? Maniaques!
READ MORE
Recognizing that it needed to give customers more control over their devices, Apple subsequently surfaced its processor throttling code in iOS 11.3 by giving it an interface. The iOS Battery settings menu now has a Battery Health submenu that was revised to include a Peak Performance Capability label.
The menu item does nothing until the device's battery loses enough capacity to activate the control software, at which point it can be deactivated if sudden shutdowns are preferred over CPU throttling.
In 2018, i-biz also also offered a discounted battery replacement program to make amends for not communicating with customers. That program has since ended. Presently, the i-giant will replace batteries for iPhones that are under warranty or AppleCare at no charge, with other devices subject to either a $49 or $69 fee depending on the device model.
The motion to settle [PDF] the claims, filed on February 28 in US District Court in San Jose, calls for affected iPhone owners to receive $25 for each device, adjusted based on the number of people filing claims, attorneys' expense reimbursement, and attorneys' fees limited to not more than 30 per cent of the settlement or $93m. If paid fees fail to exhaust the settlement fund, device owners could see their awards increased, up to $500.
The handful of named plaintiffs – the individuals who filed claims – should get $1,500, or $3,500 if deposed for the litigation.
Eligible class members include former or current US owners of iPhone 6, 6 Plus, 6s, 6s Plus, 7, 7 Plus, and SE devices running iOS 10.2.1 or later (for iPhone 6, 6 Plus, 6s, 6s Plus, and SE devices) or iOS 11.2 or later (for iPhone 7 and 7 Plus devices), provided they initially ran Apple's mobile operating system prior to December 21, 2017.
The proposed class action settlement now awaits approval from the judge overseeing the case.
Apple did not respond to a request for comment. ®