The myth of fingerprints: The Xiaomi 10T Pro is well-rounded, but it's definitively a sub-flagship handset
144Hz refresh rate and a 108MP camera?
Review Released late last year with a price tag of £599 (about $812), Xiaomi's Mi 10T Pro is an aspirational sub-flagship 5G phone that focuses on photography and performance.
This device sits in a highly competitive sector of the market, with dozens of vendors duking it out for dominance. And while we have certain moans, overall the Mi 10T Pro managed to impress.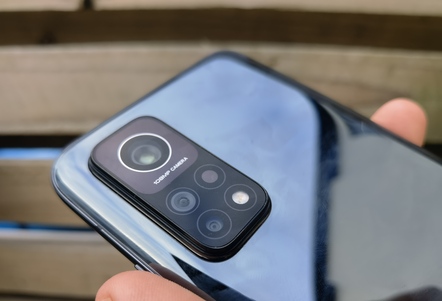 Pawprints on display
Let's round up the specs: powering the phone is Qualcomm's Snapdragon 865 Arm SoC. Although it has since been surpassed, first by the 865+ and later by the 888*, it's still a fairly nimble little chipset. Complementing this is 8GB of LPDDR5 RAM and either 128GB or 256GB of UFS 3.1 flash storage. The model reviewed by this publication came with 128GB storage. Sadly, there's no option to expand this with a MicroSD card.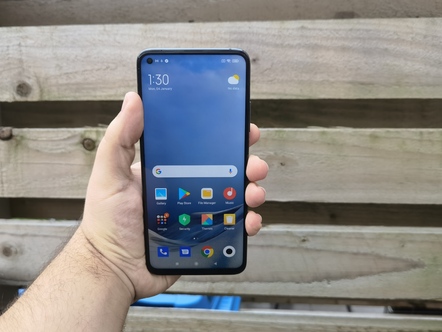 Click to enlarge
The display measures 6.67 inches across, with a FHD+ resolution (2,400x1,090) and a maximum refresh rate of 144Hz. Perhaps to bring the Mi 10T Pro's price to something more attainable, Xiaomi opted to use a flat IPS LCD panel, rather than a pricier curved AMOLED display. This trade-off means colour performance isn't quite as rich or vibrant.
For most people, a 144Hz refresh rate is somewhat of an overkill. The phone's MIUI 12 software allows you to reduce this to 90Hz (which offers slick animations while reducing the impact to battery life) or 60Hz. In general, 90Hz represents a nice happy medium for most people, and it's what I'd personally lean towards.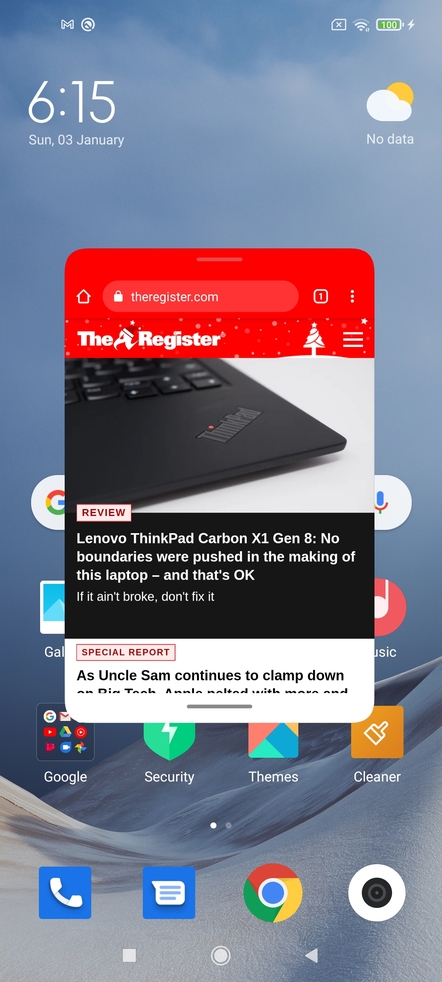 Click to enlarge
The bottom of the phone houses the SIM tray, as well as the USB-C charging port and one of the Mi 10T Pro's speakers (the other is located on the top of the phone, above the earpiece). Sound quality is excellent, both loud and wonderfully clear. Meanwhile, the USB-C port supports 33W charging, which can replenish the phone's 5,000mAh battery in an hour. In our testing, we comfortably managed to squeeze about 36 hours' worth of use from a single charge.
Incidentally, Xiaomi is one of the few vendors to still include an IR blaster with their phones, and the Mi 10T Pro is no exception. And while you can't use this to transfer files, as you perhaps did with your IRDA-capable PDA in the early 2000s, it does allow the phone to double as a universal remote. The phone comes with Xiaomi's own IR remote application (called, perhaps unsurprisingly, Mi Remote), although there are no shortage of alternatives on the Play Store.
Snappy snaps: but that watermark is super obnoxious
Buried within the screen is a 20MP hole-punch camera, which also doubles as the facial recognition sensor. Mercifully, given the current pandemic situation, there's also a fingerprint sensor mounted to the side of the device, which is handy for unlocking your phone while wearing a mask.
And then there's the camera. This phone comes with a 108MP primary sensor. In general, we're rather sceptical about high megapixel counts on phone, as they don't always translate into better photographic performance. That's because when you have a higher pixel count, each pixel typically has to become physically smaller, which results in less light getting through.
Phone manufacturers get around this by doing something called pixel binning, which sees groups of pixels amalgamated into one larger pixel, but ultimately produces a smaller image. In the case of the Mi 10T Pro, the phone converts pictures taken with the 108MP sensor into 27MP snapshots.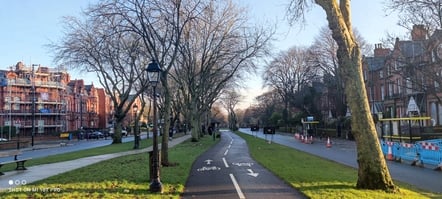 Pic taken with the pixel-binned snapper
These weren't bad, with solid colour reproduction, although we note that the camera struggles to capture details, even in strong lighting conditions. Take, for example, the branches in the tree pictured below, or the foliage on the ground. These deficiencies were even more pronounced at night, or when in dimly lit rooms. Exposure also proved a bit hit-and-miss.
The camera software that ships with the Mi 10T Pro is packed with a dizzying array of features. Some are genuinely quite useful (like the option to create long-exposure shots, or capture slow-motion video, or use the phone as a scanner). Others feel a bit like white elephants. The option to add Instagram-style filters directly via the camera app feels a touch like a white elephant.
And, as you've perhaps noticed, the phone automatically adds a watermark to your photos, unless you flick a switch in the camera settings. Xiaomi isn't the only phone vendor to do this, but it's still fairly offensive.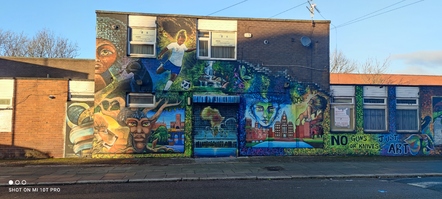 Colour reproduction with the handset
This brings us nicely to the software. The Mi 10T Pro runs Android 10 that's heavily skinned with MIUI 12. Custom Android skins are always divisive, with some purists preferring an untouched stock experience, while others enjoy a bit of third-party enhancement. MIUI 12 is one of the more aggressive skins, with Xiaomi taking an axe to much of the standard Google experience.
Speaking personally, this reviewer doesn't mind it. Xiaomi hasn't made changes for the sake of it, but has expanded upon the core functionality of Android, introducing handy conveniences like the Control Centre, which touts a dizzying array of shortcuts. Separately, floating windows gives a wonderful PC-like experience.
Still, the stubborn persistence of Android 10 on this device takes away some of the shine, especially given the rapid roll-out of Android 11 from other vendors. We also note that the handset is only running the November Android security patch. Xiaomi also saw fit to fill the Mi 10T Pro with a startling amount of bloatware, including Facebook, WPS Office, and its own browser and music apps.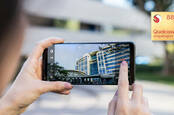 Four or so things we found interesting about Qualcomm's Snapdragon 888, its latest 5G chip for high-end Androids
READ MORE
Other complaints touch on the design. The rear chassis is remarkably prolific when it comes to the accumulation of fingerprints. Separately, the "bump" for the camera protrudes by a few millimetres, which both looks and feels a touch strange. Admittedly, if you decide to use a case (and you should!) this isn't much of a problem. We also note the absence of wireless charging, which would have been a welcome convenience.
Overall, this is a solid, well-rounded phone. Performance is solid. Camera performance is good, but not exceptional. The screen is big and fast, although the panel technology isn't the best. The Mi 10T Pro is worth considering alongside the OnePlus 8T and the Oppo Reno4 Pro 5G. If your budget can stretch an additional £100, you might want to consider the Samsung Galaxy S20 FE (Fan Edition) which touts a stronger camera setup, as well as wireless charging. ®
* For the sake of clarity, this chip has only been announced and is not yet present on any currently commercially available phones. We'd expect that fact to change in the coming weeks, particularly with the annual CES shindig's imminent arrival.