This article is more than 1 year old
Western Digital ShareSpace 4TB NAS box
NAS for the non-geek?
TimeCapsule supports Mac OS X 10.5's TimeMachine auto-backup feature. The ShareSpace doesn't but that's arguably because of TimeMachine's picky requirements rather than any specific failing on WD's part. That said, while lots of other NAS boxes don't support TimeMachine out of the box, they can be made to with a little trickery because they support the AppleShare protocol, AFP. ShareSpace doesn't support AFP access.
The ShareSpace uses Apple's Bonjour technology to make accessing the management console easy from a Mac - but then fails to follow this through by using the same system to connect to the storage without having to sniff out the IP address first.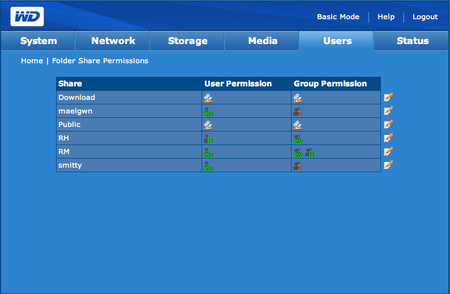 Full user and groups controls
We'd have liked to have seen support for DNLA too, to make the ShareSpace more appealing to folk who want to store media files and stream them, but don't want to use Apple's software.
Fortunately, WD makes amends by bundling a single-machine copy of its WD Anywhere Backup app, which does largely what TimeMachine does albeit without the fancy graphical front-end.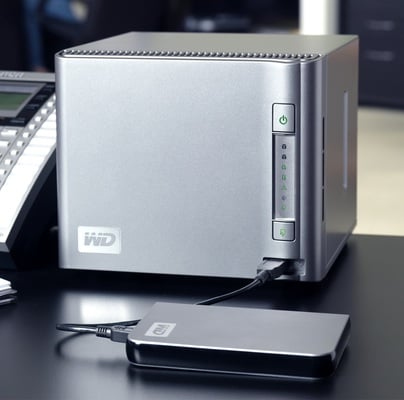 Plug in an external HDD for back-up
In addition to the set-up console, the ShareSpace has a built-in download manager that can schedule http and ftp transfers according to a seven-day timetable, with each day segmented in three-hour blocks. Three is also the maximum number of simultaneous downloads you can do.