This article is more than 1 year old
Total War: Shogun 2
The seven thousand samurai
Review Apart from porn and the Total War series, why would anyone own a PC? Shogun 2 coming out, best get down to Akihabara's Yodobashi Camera and spend some hard earned cash on a graphics card update – couldn't resist the ATI PowerColor 6950 2GB – time to watch my frame rate soar.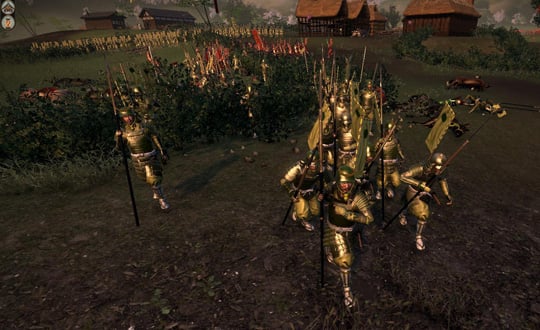 Marshing on
Real time strategy now seems to be the only bastion of PC gaming that hasn't been slowly undermined by the brash maladroite console wars. The Total War franchise, which started in 2000 with the release of the original Shogun, has made the bold move of going back to basics of mêlée combat in a feudal insular Japan.
The last two instalments of Total War – the hugely buggy Empire and Napoleon, which removed fire by line – lost me to the competition and I found myself quickly distracted by Men of War. With this release, developers Creative Assembly have caught my attention like a Pikachu yakitori. Armed with my special edition that includes a pretty hat, my very own ninja clan and a bank of 150xp for the avatar campaign, I am ready to put in some serious hours.
You can't embark on Shogun 2 without a feeling of reverence for the sumptuous graphics that are the essence of this game. As a Japanophile, it can't get much better than woodcut style print quality images of stalks and chrysanthemums adorning the UI. Want to feel like you're in the Japanese collection at the V&A? Well, you do now.
I am playing on ultra settings with my PowerColour card but, alas, without any anti-aliasing until the next big patch. Hopefully, things will go smoother than with the first patch that solved some MP crash issues but locked the player base out of the game overnight.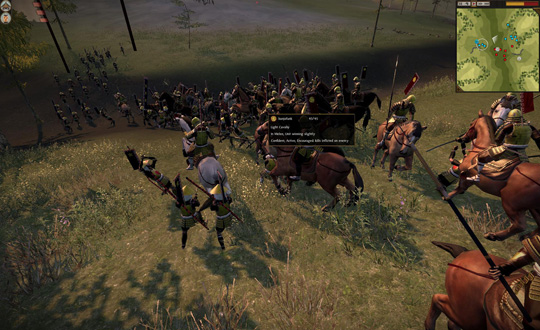 Ming of the hill
The cinematic intro to the game looks very Akira Kurosawa mixed with Kuniyoshi and made me all nostalgic for the battle scenes of Ran. Thrown into a siege about to happen we get a look at the facial expressions and attention to detail that make this game outstanding. A painting of the Buddha on a breastplate and the falling cherry blossom transport us to 1600s feudal Japan. Arrow in the back? This must be total war. Banzai!