This article is more than 1 year old
Eight... HD camera smartphones
Sharp shooters for parties and protests
Nokia Lumia 800


What no microSD?? Luckily it comes with 16GB storage onboard but I'm not going to be able to shoot any modern day Ben Hur on this baby. I found the auto focus was easily confused and even its best efforts blurry in comparison to the other phones tested. Even though having a dedicated camera button makes me feel like Nokia is actually taking my directorial debut seriously, the size of the screen leaves a lot to be desired and it shrinks down to almost nothing in video mode.
Nokia has always been proud of camera quality, so it's a shame the Lumia has quite a cold colour cast and bad low light handling. For the price, the Lumia just doesn't deliver the quality or picture stability it should. Having to instal the malicious Zune software to access my files was almost the last straw – oh no, wait, that will be the fiddly access to the micro USB slot on the top.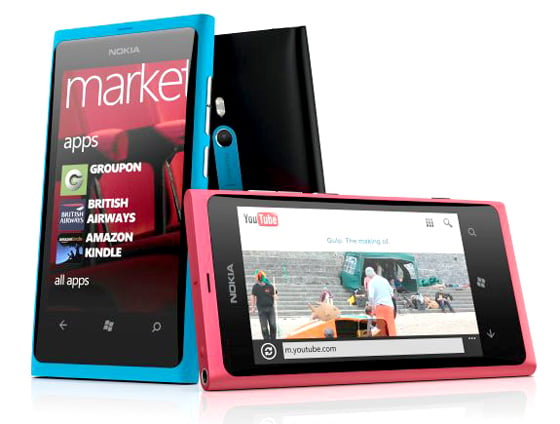 RIM BlackBerry Torch 9860

My sis swears by the video capabilities of this phone, but I'm not convinced. While I appreciated the dedicated video camera icon, allowing instant access, I found it was fiddly getting the settings up from the BlackBerry button.
The autofocus was obviously operating in a parallel, but completely different dimension and I often ended up just turning it off completely. The tiny zoom control discourages use, not a bad thing in my opinion: who doesn't hate a digital zoom? The dedicated software wasn't as tortuous as the Nokia, but still kept me wait around when really I shouldn't have had to.