NASA captures mind-bogglingly gorgeous solar video
Your tax dollars at work – spectacularly
Video Last Friday the Sun put on a magnificent display, ejecting a massive solar filament that was captured by NASA's Solar Dynamics Observatory (SDO) in all its glory.
According to NASA's announcement, the filament – a form of solar prominence – had been hovering in the Sun's atmosphere, or corona, since early August, and erupted into space at 8:36pm GMT on August 31.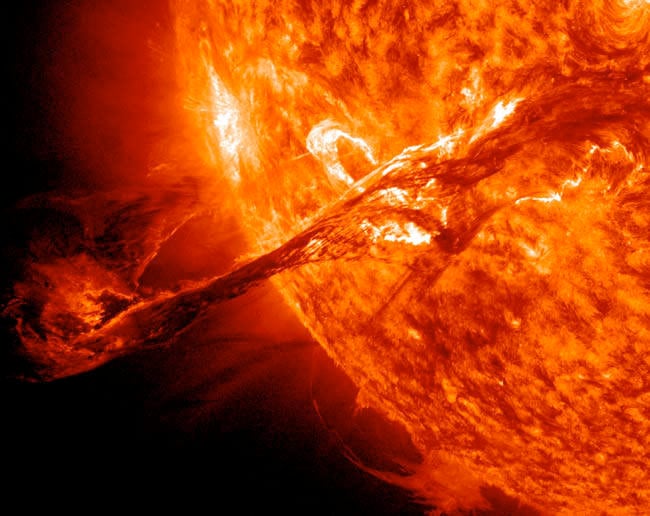 The solar filament eruption of August 31, 2012 (click to enlarge – a lot)
The SDO's Atmospheric Imaging Assembly (AIA) produced images of the eruption, which reached a half million miles into space, capturing light at 335, 171, 304 and 131 angstroms. The data from these observations were used to creating the spectacular video that NASA released on Tuesday, the first half showing the images from the 304 and 171 angstrom observations, and the second half being apparently a composite.
The resulting coronal mass ejection (CME) shot through space at 900 miles per second. Although it wasn't aimed directly at Earth, it did interact with our magnetosphere, causing some spectacular auroras to appear on Monday night.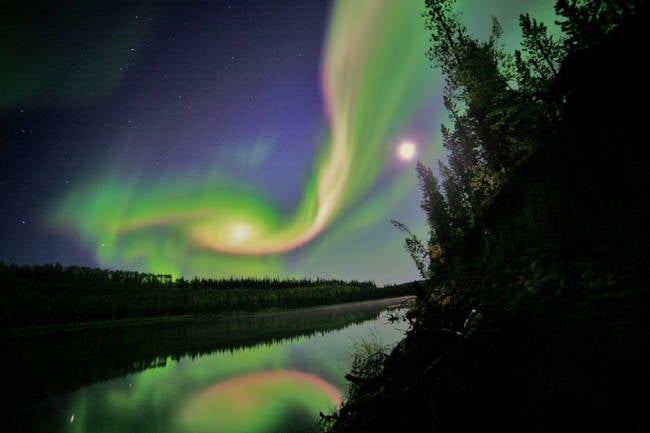 Van Gogh-esque aurora over Whitehorse, Yukon, on September 3, 2012 (source: David Cartier, Sr.; click to enlarge – a lot)
Thanks to the SDO, we've been treated to a fine collection of solar-activity images – in April and July of this year, for example – but for our (tax) money, NASA's solar observer has outdone itself with this fine display of the results of unstable magnetic forces interacting with relatively cooler solar materials to spectacular effect. ®