This article is more than 1 year old
QWERTY-tastic BlackBerry Classic actually a classic
Back to the future with jolly useful tool
Review BlackBerry has looked into the abyss and seen ... a vintage BlackBerry staring back. Two years on from a catastrophic "modernisation", BlackBerry has finally made a modern BlackBerry that people who used and liked a classic QWERTY keyboard BlackBerry will feel right at home with. Which accounts for the name. Natch.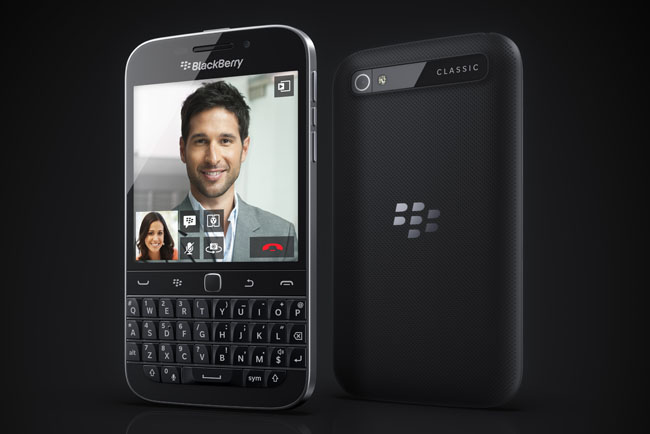 Design classic? BlackBerry revisits former glories
This, it must be stressed, is not a "classic Blackberry" - it doesn't require a special SIM, doesn't support BIS push email, and it uses the latest version of the new BB10 operating system. But because BlackBerry has restored the classic controls of an optical trackpad and four dedicated function keys, your hands need never move. Or put another way, you won't be juggling it like a hot potato.
For the most part, the Classic delivers on the promise of making a modern BlackBerry a lot easier to use. It's quite strange - "hey, you mean the Phone app has its own button?" - and really for the most part thoroughly agreeable.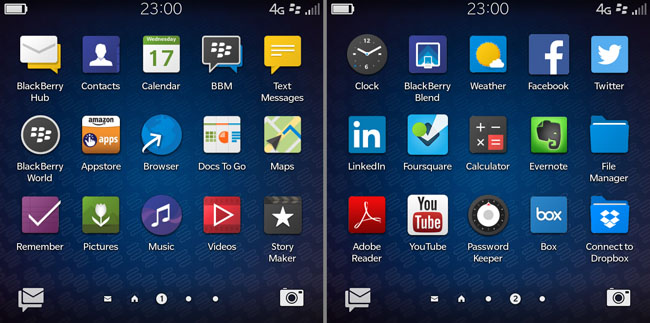 Home sweet home
Your main problem, if you're interested in buying one for yourself, will be finding one. It exists for quite unsentimental reasons: as a "secure end point" for BlackBerry's range of business services, such as secure voice and mail, VPN and meetings. Which is the slickest meetings software I've seen, by the way, but something only currently feasible through a corporate server.
(While in time you may be able to obtain BlackBerry's add-on services as a civilian - what's called "multi tenant hosting" will allow operators to offer civvy street consumer versions of these services - but not yet.)
Which leaves you to get a SIM free version from BlackBerry itself or Amazon, or scour Carphone Warehouse. None of these three has it yet.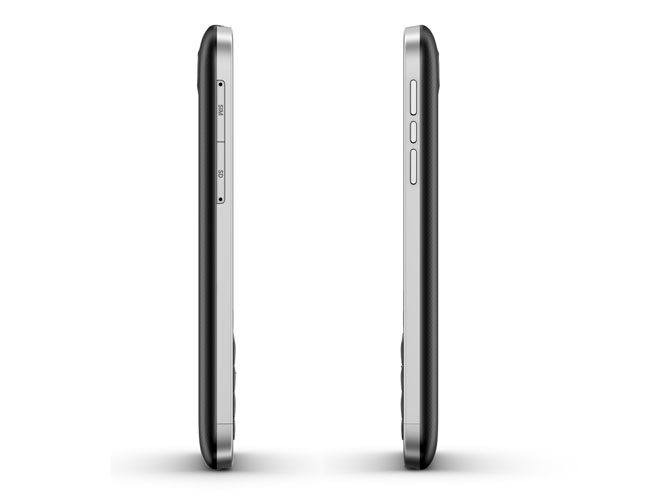 No slim Jim
Why get a Classic? It's quite slanderous to suggest that it's nostalgia. For not everybody needs a bling smartphone. Some people yearn for a deterministic or thoroughly predictable device that does one or two things well, and a vintage BlackBerry does that.
When over 1 billion phones get sold a year, surely 10 million want something that fits the bill? This device attempts to recreate the predictably and reliability of an old BlackBerry, but with an excellent modern browser, and modern apps.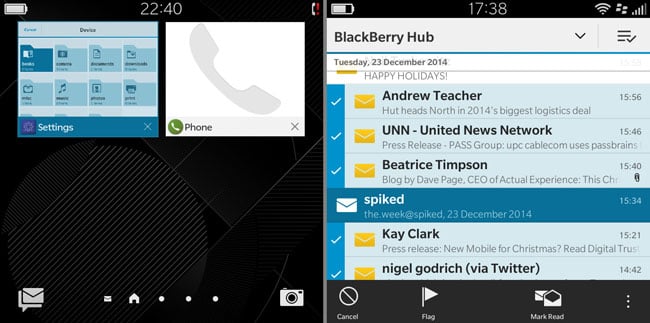 Active frames task switcher (left), rapid selection/deselection of items using the touchpad and keyboard (right)
Overall I found it works, with one or two considerations.
It isn't cheap, since BlackBerry is the only game in town for QWERTY keyboard phones. If you've been lovingly holding on to a battered Bold or Curve, the size of the Classic might surprise you. While it retains the familiar shape, it's much larger, and heavier too - although this is well distributed. I didn't find it uncomfortable, but then even a "Compact" - like this 4.6-inch one - feels small to me now.