This article is more than 1 year old
Arrays in a mangler, need new storage bed: Huawei and the US tech block
A tired Ren Zhengfei'll seek read-and-write heads
Analysis If the US persists with Huawei's inclusion on its tech export block list, the Chinese firm's storage array production could be hit hard, effectively leaving it scrambling for components after the reprieve ends in August.
US technology supply to Huawei and about 70 of its affiliates is currently being stomped on by American prez Donald Trump, whose administration barred sales of American software and componentry to firms on the so-called Entity list without an export licence, leaving tangled tech supply chain players in the lurch.
The ban is slated to come into force - after the US granted a 90-day reprieve - in August. Once Huawei has used up its stocks of CPUs, DRAM, SSDs and disk drives – which will take some time – it will have to stop production or find substitutes.
Just last week, the Chinese firm had to put off the launch of the latest laptop from its Matebook line. Huawei conceded at the time that should the Trump "ban" run for a long time, the new Matebook would never arrive. Channel partners confirmed this to The Reg.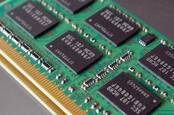 But of course the US and China's trade war is making those godDRAM oversupply issues worse
READ MORE
Arrays like the OceanStor Dorado, which have performed spectacularly well in SPC-1 benchmarks, rely on X86 CPUs for their controllers, and are fitted with Micron SSDs and memory, and Western Digital disk drives. Take these away and the arrays are crippled - they'll need new kit to process IO requests for data that must then be stored in a different vendor's device.
According to the IHS Markit OEM Semiconductor Spending & Design Activity Intelligence Service, Huawei bought $1.7bn worth of DRAM and $1.1bn worth of NAND in 2018.
Western Digital and Micron have stopped supplying Huawei already, either directly or through their channel and customers. The suffering won't be Huawei's alone: Micron and WD will also endure pain – losing a major purchaser of memory chips and storage kit. This is so much the case that WD has said it is considering applying for the export licence it will need to trade with Huawei come August. Such licences are often denied, however. As the world's third-largest NAND flash chipmaker told Nikkei last week: "The tech supply chain in the world is quite entangled..." and undoing that would be "dramatic" and "not good... for either China or the US".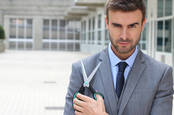 Twist my Arm why don't you: Brit CPU behemoth latest biz to cease work with Huawei – report
READ MORE
Looking at alternative suppliers, Samsung could supply DRAM and flash, with SK Hynix also being a potential flash alternative.
Toshiba could, in theory, supply both SSDs and disk drives to Huawei. Getting Intel CPU substitutes, though, is a whole different ball game. Arm has cut its supply links with Huawei, for now at least, seemingly removing that potential CPU substitution route.
Open-source CPU technology such as RISC-V could be a possibility, but it would take years of work to build that up to X86-class power.
The Chinese government has a joint-venture with Taipei-based Via Technologies, called Zhaoxin, and this is developing KaiXian X86-compatible chips. Via has an X86 licence for this work. It is not known how that licence is affected regarding sales of KaiXian chips to Huawei.
Storage is a small part of Huawei's operations. It is included in its Enterprise division, which pulled in $11.6bn in revenues in 2018. The Carrier business took in $43.67bn and the consumer unit reported revenues of $51.83bn, making a total of $107.1bn.
As we mentioned yesterday, Huawei's CEO, Ren Zhengfei, has said the firm's revenues would be hit by the ban to the tune of about $30bn over the next two years, although he insisted that it would continue its work with US firms, without clarifying whether this would be through the obtaining of export licences.
We have asked Huawei what the impact might be on the storage segment in particular and also asked it if it has a backup plan (excuse the pun) for storage componentry and, specifically, a way to solve the x86 problem. We'll update with any response. ®