Welsh chip and wafer maker IQE's shares fell by almost a third this morning when it warned that the impact of the United States' Huawei ban is likely to be worse than expected.
IQE stock has recovered slightly but was still down 29.76 per cent at the time of writing, following news that it expects revenues in the second half of the year to be in the range of £140m to £160m versus analysts' predictions of £175m.
The company said it is operating in an increasingly cautious market and "has very recently received a reduction in forecasts from a number of chip customers, in Wireless and also in Photonics".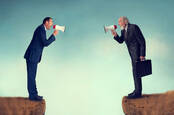 Tech jocks tell Trump: Tariff tiff with China will not achieve what you think it will achieve
READ MORE
It expects its wireless business to drop by between 20 and 25 per cent, compared to previous warnings of a 10 per cent dip.
Dr Drew Nelson, IQE chief exec, said: "These are unprecedented times for the global semiconductor industry as geopolitical conditions affect interconnected global supply chains.
"It is now clear that the impact of Huawei's addition to the US Bureau of Industry and Security's Entity List is having far-reaching and long-lasting impacts on global supply chains... We are also taking prudent expenditure actions in order to manage through this period of uncertainty."
The santions come into force in August but already companies including Arm, Micro and WD have warned of the knock-on effect of no longer supplying components to Huawei.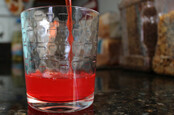 Do you want a Kool-Aid with that, Huawei? You'll need one after watching boss chat to US mavens
READ MORE
Vodafone's CTO told The Reg yesterday that the UK government needs to get a wiggle on with approving or banning Huawei equipment in UK 5G networks. He said the current generation of 5G base stations need to be deployed on top of 4G kit and they both need to come from the same vendor. So a UK ban would require removing 4G stations, not just finding a new 5G vendor. The review was meant to be released in spring this year.
The full statement from IQE is here. ®