This article is more than 1 year old
AMD's latest top-end RX 6900 XT GPUs vacuumed up in minutes... maybe even by some actual gamers
Ready Player None
Geeks hoping to grab AMD's latest and most powerful gaming graphics card, the RX 6900 XT, were left in the dust after available stocks were sucked dry from online stores minutes after the gear was launched on Tuesday.
AMD CEO Lisa Su touted the RX 6000 family in October, presenting gamers with a cheaper alternative to Nvidia's RTX 30 series – that's, er, if you could get your hands on one of the RTXs, though. The RX 6800 XT and RX 6800, mid-range gaming chips, went on sale last month, and quickly sold out – and now the same thing has happened to its RX 6900 XTs.
When the RX 6900 XTs hit the stores at 0600 PT (1400 UTC), many couldn't even add the product to their virtual carts. Buyers were shown error messages before they could even reach checkout, and within minutes it wasn't worth trying again after the GPUs sold out online on AMD's official store as well as popular resellers like Newegg and Best Buy. You may be able to find pre-built PCs for sale with the cards in them, mind.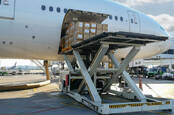 PC makers warn of battle for air freight capacity, will have to fight for cargo space with... the COVID-19 vaccine
READ MORE
Players on Reddit's AMD forum have all but given up, and vented about scalpers and bots. And it's probably not just down to miscreants scooping up stock. The number of cards available to buy may have been limited by hold-ups in international freight amid the coronavirus pandemic and vaccine distribution, the fact that AMD is competing with others for TSMC's 7nm chip fabrication capacity, and that enough people actually want to buy the gear for their rigs in lockdown.
"At this point anyone genuinely surprised or angry should be wondering why they expected anything to be in stock," one up-voted comment read. "Seriously. I am beyond over seeing posts like this. Everyone knew this launch was going to suck. Move on," another stated. It's no surprise that they're now only available on sites like eBay, where hustlers are peddling the chips for over their retail price of $999 (~£769).
High-end graphics cards have become so sought after that people have snatched them straight from manufacturers. About 40 boxes of Nvidia's RTX 3090 were reported stolen from MSI's warehouse, according to a statement by the Chinese manufacturer that was shared via Twitter.
MSI Chinese mainland factory was stolen, stolen 40 boxes RTX3090, the total value of 2200000RMB ......😓
MSI has been officially announced and informed to the police ,Reward of 100000 RMB for reporting effective information. pic.twitter.com/JWw8hOMioG

— 夕惕若厉 (@GoFlying8) December 7, 2020
It's unknown how many cards were in each box but it amounts to 2,200,000 RMB – a little over $340,000 or £250,000. Considering each Nvidia RTX 3090 goes for $1,499 a pop, fewer than 230 GPU cards were probably taken in the theft. MSI is rewarding 100,000 RMB, over $15,000 to encourage anyone with relevant information about the crime to come forward.
The Register asked AMD when it expects to get more of its RX 6000 GPUs back in stock. Its spokespeople declined to comment. ®