This article is more than 1 year old
Ten... over-ear headphones
Surround sound
Monster Beats Pro

These bad boys are all the rage at the moment, and are more than just a pair of headphones – they're also a fashion statement. Walking down the street with these has heads turning and eyebrows raised. Those with inferior pairs of Beats are the biggest perpetrators though and gave envious looks as I trotted past, smug as Chuck.
Available in two colours, black and white, the Beats Pros are made from a thick aluminium body, which means they're seriously heavy on the head. Durable, but hardly endurable for long periods of time. Developed with hiphop maestro Dr Dre, you can see where his huge WWE-style neck muscles come from. They're cozy for a while, but quite tight too and push on the ears a fair bit - although this does isolate a lot of background noise.
The Beats Pro have two separate sockets, so the rubber coated cable can connect to either cup. While it's possible to connect two inputs and have two sources layered (rather than one source in each ear), the real impressive thing is connecting a second set of headphones. No need for a double jack adaptor - two people can listen to the same source by daisy chaining the headphones. Schweet.
The sound is bass-heavy and it comes as no surprise that they make hiphop listening extremely enjoyable. There's great prominence with snare drums too, something I believe extremely vital in a good hiphop beat. Upbeat rap fusion newcomers Super Soul Soldiers sound particularly majestic and I haven't been able to put their new album down, especially through these beauties. Other music such as Drum 'n' Bass was equally awesome though, and the sound is really thumping, perfect for dance music.
They're overpriced, but so are Armani shirts and people buy the brand for a reason. My first impressions were: how am I gonna enjoy headphones this heavy? But after a few days using them, I didn't want to take them off. Dre, you are a Monster.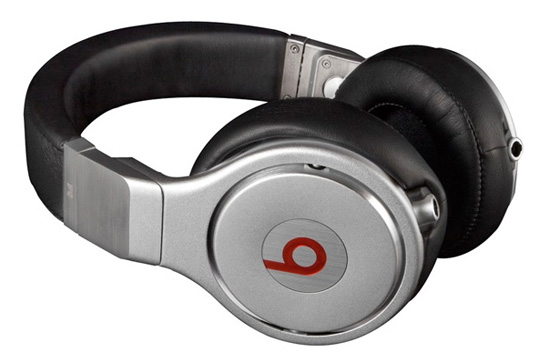 Reg Rating 85%
Price £330
More info Monster
Philips O'Neill The Stretch

Philips says these were tested on animals, apparently the company means surfers and snowboarders though - wild cats of the sport world. Made from TR55LX plastic makes them very stretchable and you can bend them in all sorts of positions without the worry they'll snap. Therefore, if you're replacing a set because you've broken several pairs in the past, look no further – these are seriously durable and quite inexpensive too.
The fibre weave cable is great for avoiding tangles, and although it doesn't plug directly into the cup – there's a short connecting cable dangling from here – it is detachable nevertheless. Aesthetically pleasing, they fit comfortably, fully enclosing the ears almost in a vacuum. This does isolate outside noise, but picks up a lot of sound when touched. Tapping the surface hurt my ears and rattling around my head with a metallic ping.
Sonically, these are very warm, but do lack high-end presence, which leaves the audio feeling muffled and lacking in clarity. For over-ear headphones, these won't stretch your budget, but compared to the others on test you soon realise you get what you pay for. If crisp sound quality is what you desire, then you're probably looking at a three figure sum.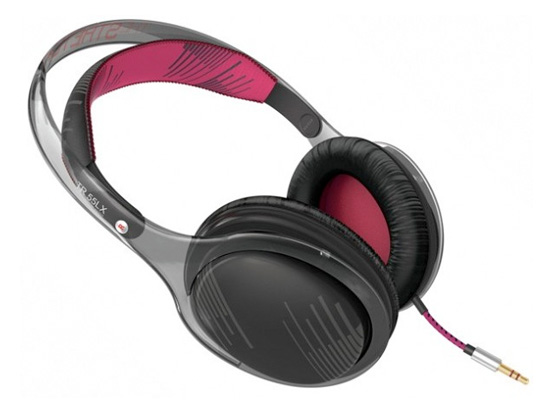 Reg Rating 70%
Price £60
More info Philips