This article is more than 1 year old
Surc universal remote case
Best way to control your AV kit with your iPhone?
Accessory of the Week I've looked at a number of devices, including the Gear4 Unity and the ThinkFlood RedEye, that allow you to use an iOS device as a remote control for your TV, DVD player and other AV kit. The Surc is another.
However, it takes a slightly different approach.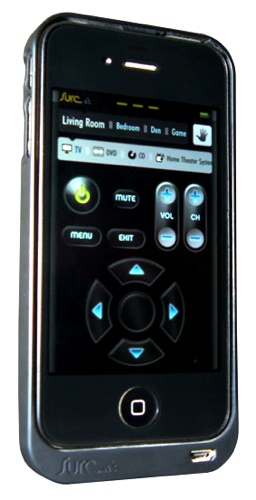 Instead of using a plug-in dongle or a standalone IR transmitter, the Surc remote control is designed as a case for the iPhone 4 and 4S. It looks like a fairly conventional bumper case, but it's slightly chunkier as there's a dock connector built into the bottom that links the handset to a small IR transmitter that sits on the top edge of the case.
This means, of course, that you can no longer use the standard Apple charging cable, but the Surc has a micro USB port and cable that you use to charge and sync it instead.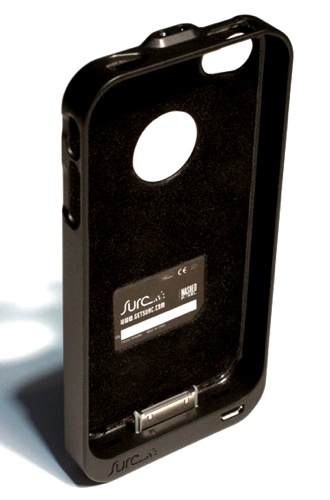 And, of course, there's an app that you use to set up controls for your TV and other devices. Like most other remote control apps, the Surc app lets you download control codes from an online database that contains details of products from most well-known manufacturers, and I was quickly able to set it up to control my Samsung TV and Panasonic Blu-ray player.
However, I hit a snag with my Sky HD box as the app only downloaded a partial set of control codes for commands such as power, volume and channel selection. It didn't download codes for other controls, such as the red, green, yellow and blue coloured buttons found on the standard Sky remote control.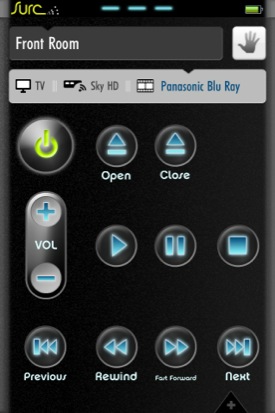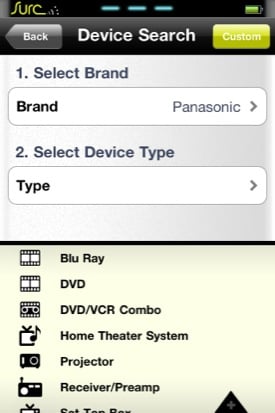 Instead, I had to use the app's training mode to program these essential buttons myself. The training mode is straightforward to use, but having to set up each command individually is still a chore. The online database didn't include European companies such as Sagem either, and the app's EPG is only available in the US.
Building the IR transmitter into a case is a neat idea, and the Surc is also one of the cheaper remote control options for the iPhone. However, the app could make a bit more effort to cater to users outside the US of A. ®

Thanks to MobileFun for the review sample
Reg Hardware chooses its Accessory of the Week every Friday. Got one in mind you want us to consider? Please let us know
More Accessory of the Week Winners

Scosche
LG LSM-100
mouse
scanner
Belkin
Conserve
Altec
Lansing
iMT630
Logitech
AV Stand
Lingo
iMini
DAB/FM

Surc universal remote case
An iPhone 4 and 4S case with a universal remote control beamer built in.