This article is more than 1 year old
Sony NEX-C3 compact system camera
Mirrorless marvel
Review For years, early adopters have been saying that the mirrorless camera will see off the budget DSLR. Even Nikon, maker of the superb D3100, has entered the fray with the J1 and V1 compacts Arguably, it wasn't until Sony's NEX series appeared over a year ago that the somewhat DSLR-resistant mainstream consumer began to see the light. And now, with the arrival of the NEX-C3, Sony seems to have played a blinder.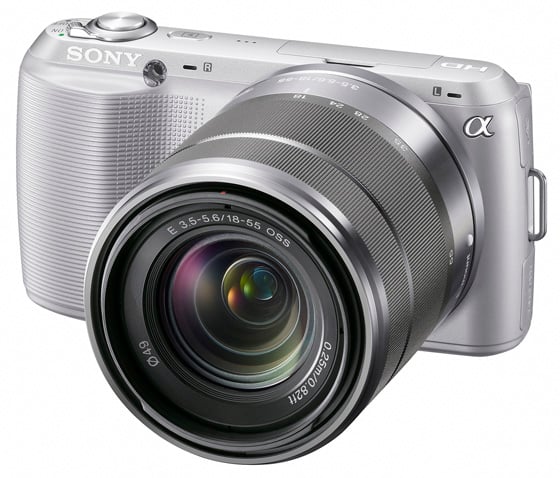 Cheap(ish) and cheerful: Sony's Alpha NEX-C3
Indeed, the NEX-C3 has enough features to keep the majority of snappers happy inclusing a 16MP APS-C sensor – which is around the same size as that featured on just about every sub-£1000 DSLR you can buy.
The body, compared to the likes of the more expensive Sony NEX-7 or Fujifilm X10, tends towards the plasticky, but it nonetheless feels robust and likely to survive abuse. The really good news is that even with the kit lens attached, it's pocketable, assuming a rain coat rather than a Gieves and Hawkes suit.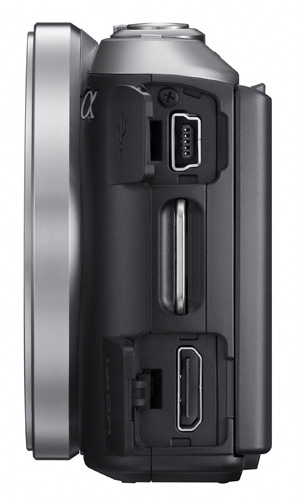 A mini HDMI out is featured among the interfacing
It looks good too, even if those appearances are of a compact camera plus a lump of glass on the front. The only problem is one common to system cameras everywhere – push the lens release button and twist the lens free of the body and you're faced with the exposed sensor, just waiting to accumulate dust particles.
I had a few dust issues during my testing, and you can expect these to get worse if you start showing a bit of ambition and using multiple lenses – sooner or later you're going to change one in the field. DSLR sensors are not only protected by the mirror but also by twin shutter curtains.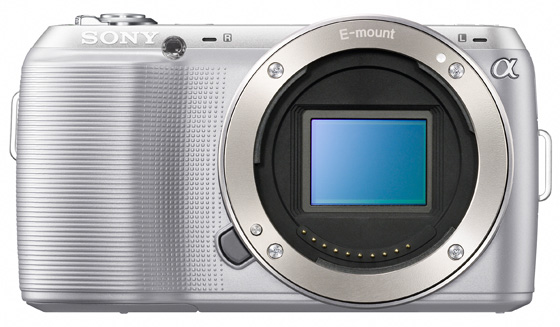 Sensitive issues: the APS-C sensor is boon on a compact
The NEX-C3's small size means body controls are limited, and by and large this is workable. Point-n-shoot types certainly won't care; it's when you start trying to shove the camera's settings around that things get a bit fiddly.