This article is more than 1 year old
Lighty and flighty: Six sizzling portable projectors
For business and pleasure
Vivitek Qumi Q7 Plus

A bigger proposition than some of its rivals, although still distinctly mobile at 1.4kg, the Qumi Q7 is slim, with an elegant white casing and silver grey trim. Inputs include two HDMIs, VGA, composite video and phono stereo, USB and an audio minijack output. There's 2GB of usable onboard memory.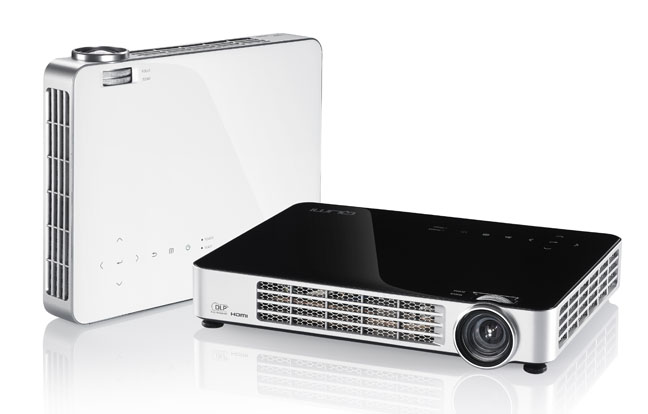 At 1.5m the Q7 will throw an image just under 1.4m across. Native resolution is WXGA 1280 x 800. Compared to the others in this group, it's a clear winner when it comes to image clarity, but that is reflected in its asking price. Details just ping from the screen, and it does skin tones extremely well.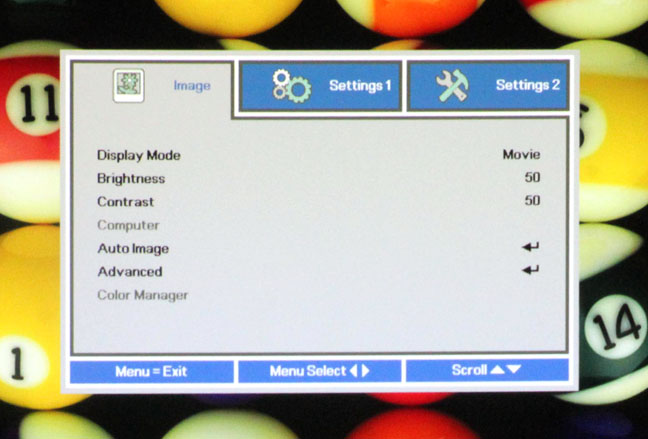 Menu options
It's the best option here for gaming and movies. I queued up The Hunger Games Mockingjay – Part One and could happily have watched the whole thing through – it's unusual for a portable in that it makes a half-decent stab at retaining shadow detail. Brightness is quoted at 1000 ANSI lumens, with contrast at 30,000:1 (at just over 100 inches).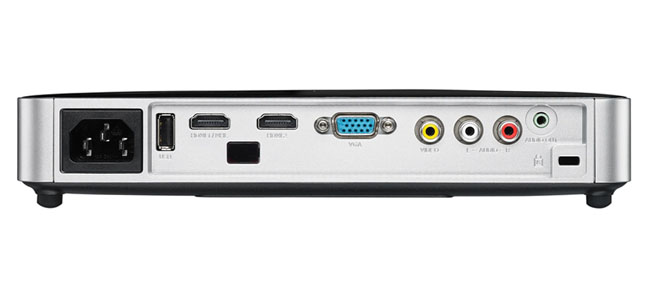 The audio system is perfectly functional, although you'll probably not notice any stereo separation. It also runs quietly, with just a controlled whirr. The onboard media player is comprehensive. Sound and vision file compatibility is good, and there's an Office Viewer, with PDF support. The Q7 runs quietly in Eco mode, with just a controlled 33dB whir. In high brightness this jumps to 38dB. All things considered, the Qumi Q7 is deeply impressive... if you can dig that deep.