This article is more than 1 year old
Some of you really don't want Windows 10's April 2018 update on your rigs
It's been three months and 16% have their heels firmly planted
The charge of the Windows 10 April 2018 Update continued into July with 84 per cent of lucky, lucky users seeing their desktops upgraded, according to AdDuplex.
The rate at which the code was flung at PCs slowed a little, which was inevitable considering June's impressive (or alarming, depending on your point of view) 78 per cent penetration of the Windows 10 install-base.
In the absence of official numbers from Microsoft (other than a cheery "it's going really well!"-type comment), the figures from the cross-promotion network for Windows Store apps and games are a handy indicator of what is happening at a low level.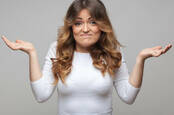 Half of all Windows 10 users thought: BSOD it, let's get the latest build
READ MORE
The ad network's July figures will make for happy reading in Redmond. However, the three-year-old Windows-as-a-service continues to struggle to prise Windows 7 market share from the clutches of admins, according to web traffic analysis boffins statcounter.
Those same admins will doubtless be celebrating System Administrator Appreciation Day by, er, not installing Windows 10 again. Next year will be quite a different story as the end of support for Windows 7 looms large.
The adoption rate for future Windows 10 updates is likely to slow as the OS finds its way onto more enterprise desktops and admins stick to longer-term servicing plans. However, in the meantime, the rate at which Microsoft has been able to shovel code onto PCs remains undeniably impressive. ®