Intel! China! Sliding enterprise spending! Dell cuts forecasts by $1.2bn to $2bn for fiscal '20
More than a little Chipzilla off its previous expectations
---
Dell has lopped more than $1bn off its revenue estimates for the current fiscal year on the back of Intel's protracted CPU shortages, continued weakness in the Chinese economy and enterprises tightening their belts.
The Texan hardware-maker said it expects full year sales to come in between $91.5bn and $92.2bn – way down on previous forecasts of $92.7bn to $94.2bn, CFO Thomas Sweet confirmed last night.
"We continue to see macro headwinds in China and softening client solutions demand post the Win 10 refresh," he told analysts on a conference call to discuss Q3 earnings.
"That, coupled with the Intel CPU supply constraints in the global macro environment, leads to a slightly more cautious outlook on fiscal 2021 growth. We also expect the benefit of the fiscal year 2020 component cost deflation to wane as component cost of forecast is to be inflationary in fiscal 2021."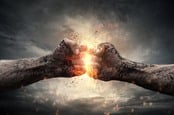 AMD sees Ryzen PCs sold with its CPUs in Europe as Intel shortages persist
READ MORE
This was echoed by Jeffrey Clarke, Dell's chairman for products and operations, who said on the same call that "Intel CPU shortages have worsened quarter-over-quarter" and "are now impacting our commercial PC and premium consumer PC Q4 forecasted shipments".
Since the summer of 2018, Chipzilla has not been able to meet demand from PC makers as it retools factories for 10nm and 7nm processes, leaving it with fewer 14nm fabs. The available production has been prioritised to make more profitable server grade chips for the biggest cloud builders and server manufacturers.
Intel itself had predicted an easing of supply by the early summer of 2019 but that deadline came and went. Intel was forced to again apologise last week and claimed to be ploughing more cash into building new factories. As it can't meet demand and won't for the foreseeable, Intel is dispatching reps to the PC vendors to explain – and presumably say sorry again.
All of this is manna from heaven for AMD, which hasn't wasted its opportunity to make hay – AMD's PC share, in distribution at least, had almost its share in Q3 compared to a year earlier.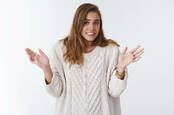 We're so, so, sorry you're not able to get PC chips, says Intel to everyone who hasn't gone with AMD yet
READ MORE
HP and Lenovo previously complained about Intel's predicament, with the latter saying global market shipments could have risen up to 8 per cent in the last full quarter rather than the 4 per cent reported. Dell now makes up the final PC behemoth to bemoan the situation.
When will it improve? Best guesstimates are from Q2 onwards.
Dell last night reported revenues for Q3 ended 1 November of $22.844bn, up 2 per cent. The PC unit, Client Solutions Group, brought in $11.4bn in sales, up 5 per cent year-on-year: commercial was up 9 per cent to $8.3bn and consumer was down 6 per cent to $3.1bn.
Desktops and workstation grew by double digits.
Clarke said:
Client solutions demand remains healthy with tailwinds from the Windows 10 refresh cycle expected to continue and then fade into the first half of next year.
Infrastructure Solutions Group fell 6 per cent to $8.4bn; storage was up 7 per cent to $4.1bn; servers and networking decreased 16 per cent $4.2bn.
"Excluding Greater China, our Q3 server order revenue was down mid-to-high single digits. While the server market remained soft, we continue to focus on growing our server buyer base which was up 5 per cent growing year-over-year for the fifth consecutive quarter," said Clarke.
VMware was up 11 per cent to $2.5bn.
Net profit was reported as $552m versus a net loss of $895m. ®