This article is more than 1 year old
Ten... new games you may have missed
Titles to tickle your fancy?
Jane's Advanced Strike Fighters

In this jet fighter sim, players take control of squadron leader Razor, navigating 16 missions set in the fictional country of Azbaristan during the aftermath of a decade-long civil war. From escort missions to sabotage, there's a sizeable dollop of content, with huge maps and decent graphics, cruising slowly through peaceful countryside or dashing under radars at breakneck speeds.
There are 30 unique planes modelled on authentic fighter jets, with different levels of armour, stealth, speed, and weapons. While controls initially feel complicated, with practice and patience, you soon become an expert. From then on it's all a bit too easy, though.
I'm not a huge fan of flight sim games, but JASF did enough to keep me entertained and several prominent on-line multiplayer modes kept things flying high. If taking to the cockpit is up your airways, then JASF should give you a fair amount of satisfaction, although I can't help but think its too arcadey and unpolished compared to some of the other high flying entertainment on offer.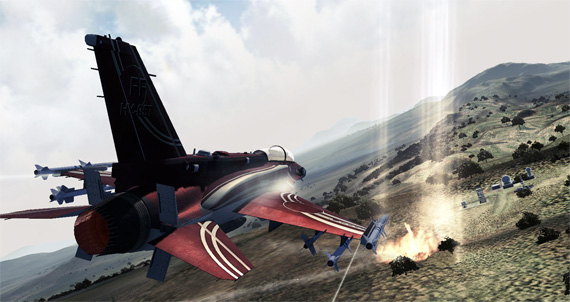 Reg Rating
60%
Price
£35
Platform(s)
PS3, Xbox 360, PC
More info
Koch
Journey

Where do I begin? Journey continues with the unconventional style of Thatgamecompany, developer of 2007's Flow and the innovative followup Flower. There is no combat, or even a background, players simply take control of a traveler, dropped into the middle of a barren desert, with the vision of a glowing mountain on the horizon, that we instinctively know we must travel to.
Far from boring, with hours of playability, our player traverses lands inhabited with magic carpets, solving puzzles to progress to the next level and dodging obstacles that knock you back. Carpets come alive and, when activated, give your character the power to glide, collecting runes to make flights last longer.
Journey is beautifully constructed, with picturesque landscapes, from scorching deserts to snowy mountains and even an underwater-like level. Crawl, slide, walk and fly towards your destination and enjoy the expedition. It's hard to pull away.
What's more, being connected means you'll cross paths with another stranger on their journey and although it's impossible to interact through headsets, or even recognise who that person is, you can both aide each other along. How sweet.
When I reached the end, and was left wanting more, there was nothing to put me off playing again. For an inexpensive PSN download, it's definitely worth journeying into.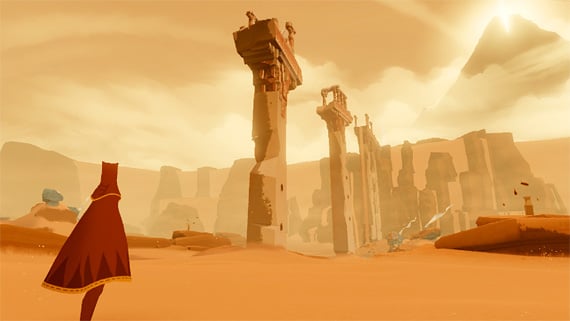 Reg Rating
85%
Price
£10
Platform(s)
PSN
More info
Thatgamecompany