Apple released its iPhone 12 lineup in dribs and drabs this year. The latest volley of phones to become available are both the cheapest and most expensive models of the lot: the £699 iPhone 12 Mini, and the top-tier iPhone 12 Pro Max, which starts at £1,099.
The iPhone 12 Mini follows the original iPhone SE in terms of form factor, if not in price. With a display measuring 5.4 inches across, this is intended for those who prefer a smaller device.
The internals remain fairly unchanged from its stablemates, using Apple's latest A14 Bionic platform, paired with a Qualcomm-made 5G modem. Apple is one of those rare mobile companies that doesn't differentiate between models on the basis of processor capability.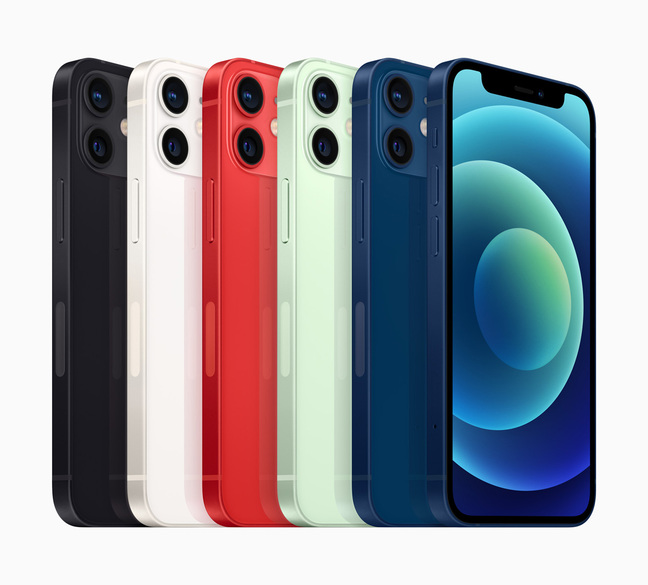 iPhone 12 Mini
Similarly, RAM and storage is on par with the standard iPhone 12 variant. Punters get 4GB of RAM, and a choice between 64GB, 128GB, and 256GB of internal flash storage.
Still, squint a bit and you can spot a few under-the-hood differences. As you'd expect given the form factor, the battery is slightly smaller than the larger iPhone 12 variants: 2,227mAh compared to 2,815mAh on the iPhone 12, and 3,687mAh on the iPhone 12 Pro Max. At least Apple didn't scrimp on the charging tech, with the Mini touting MagSafe wireless charging and 20W wired charging — although you'll have to provide your own power brick.
Apple will likely have no trouble shifting units, especially considering the iPhone Mini is priced within reach of other similar 5G sub-flagships, like the Samsung Galaxy S20 FE and OPPO Reno4 Pro. It also helps that lock-in remains a very real phenomenon in the Apple world, which discourages switching.
But what about the iPhone 12 Pro Max? This phone represents the pinnacle of Apple's mobile lineup, both in terms of capability and pricing. For your money, you get a 6.7-inch Super Retina XDR display, paired with a quad-lens camera setup. The resolution of each lens remains the same as the previous version (12MP), but each individual pixel has been increased to 1.7 microns, which should improve low-light performance dramatically. Elsewhere, the optical zoom range has been increased from 4x to 5x, while a new LIDAR TOF (time-of-flight) sensor has been added to improve autofocus performance.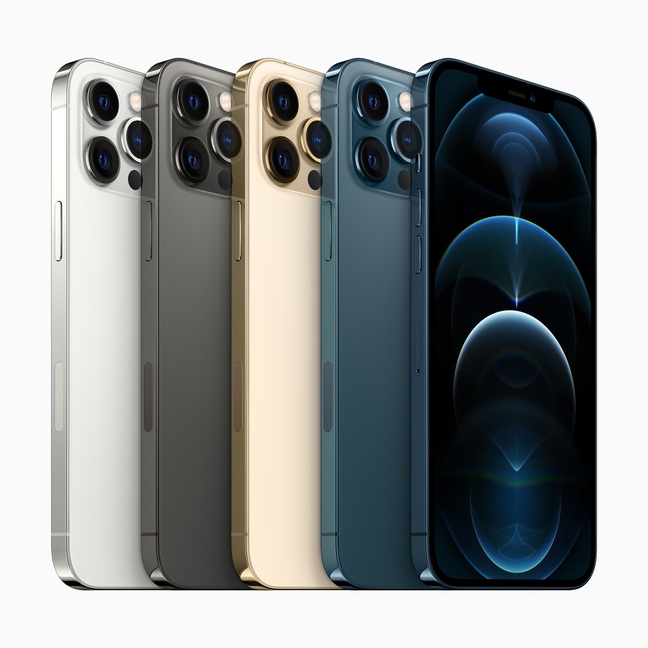 iPhone 12 Pro Max
Compelling stuff, but don't expect them to fly out of the door. Analysts have repeatedly forecast lower turnover in the premium segment of the smartphone market as coronavirus forces households to rethink their budgets.
These predictions have already started to play out. During the first half of 2020, the iPhone 11 Pro Max undersold the entry-level iPhone 11 by almost 80 per cent, according to analyst firm Omdia. Sales volumes were lower than the iPhone XR (first released in 2018) and the iPhone SE (which, in fairness, is to be expected given its vastly lower price).
Pre-orders for the devices opened today at 13:00 GMT, with the £99 HomePod Mini smart speaker in tow. Apple expects the first orders to land on doorsteps next Friday. ®