Vocal performance
Much has been made of Siri, the new key feature launched with the iPhone 4S. It's not the first voice-recognition application but just as FaceTime was far from the first video calling application, Apple aims to provide the best voice interface. Siri was available in the US App Store already, but those servers no longer respond if you launch that app now. Apple liked the company so much, it bought it, as Victor Kiam used to say.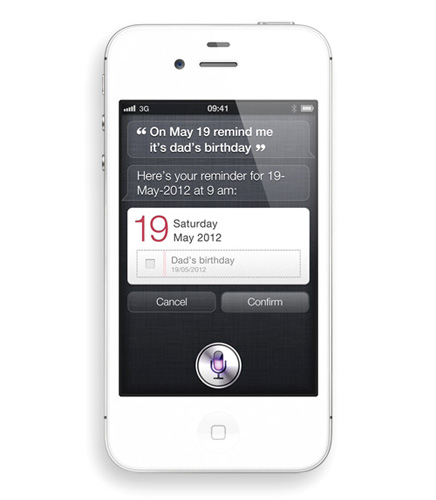 Siri originally appeared on the App Store until Apple acquired it
So does it work, and do you need it? Well, it mostly works pretty well. Its microphone does best in quiet environments and worst when it's noisy or you're trying to show it off to someone. Then it fails to understand what you've said.
In the UK, it's limited for now because mapping and business data doesn't extend beyond the States, though this will follow. So you can't ask directions or distances between places as you can in America. Switching to US English and adopting your best accent works splendidly… but only if you're in the US at the time.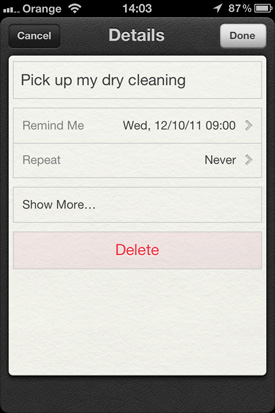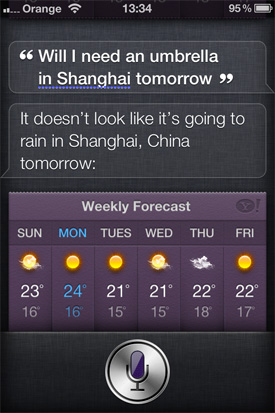 Voice commands can be executed for any number of tasks
It can still do a lot. Say "Text my wife" and it will. First time, of course, you have to tell it which of your contacts is your wife – come on, it's not psychic – but then it'll remember. Then dictate your message and it'll send it. Ask it to remind you to pick up the milk when you leave the office and it'll use the phone's location information from GPS and Wi-Fi to ping you a reminder as you walk out the door.
Siri is integrated throughout the phone's features, and third parties can build functionality into their apps, so its potential may grow quickly. Sometimes it's quicker to type a message, but for hands-free use when driving, say, it's decidedly useful. Especially since you can talk to it very freely. Ask if it's chilly tomorrow and it knows to seek out weather information and comment on whether tomorrow's temperature qualifies as warm or cold.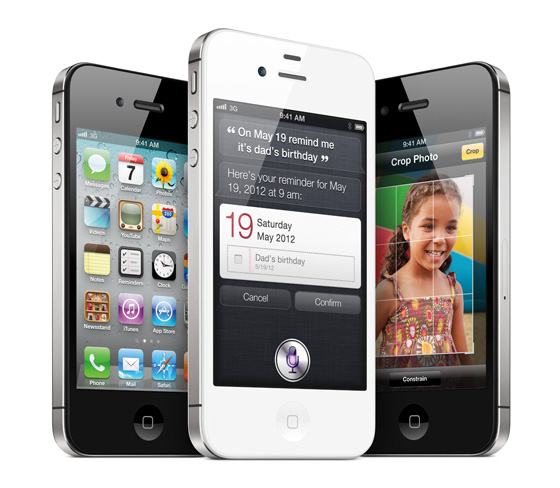 The iPhone 5 could be some way off, so it's make your mind up time
Or ask it for share values and you can follow up asking it to compare two stocks. It's highly sophisticated and though at times it seems to be a glorious, cool gimmick, this will change. One thing that hasn't changed though, is that the iPhone still doesn't offer an FM radio – something that appears on just about all competing smartphones. However, there are options to remedy this absence on iPhones.
Verdict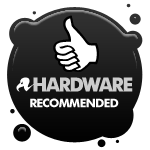 So should you buy an iPhone 4S? For 3GS users, the answer is an emphatic yes. It's less clear-cut for iPhone 4 owners, especially if you have a contract to buy your way out of. But if you suffered from poor call quality before, the 4S will restore your faith in the iPhone. Even if you didn't, the upgraded performance and coolness of Siri and the improved camera are pretty compelling.
If you're wary of buying the 4S in the belief that a radically different iPhone is on the horizon, the fact is, beyond Infinite Loop, nobody knows – and really, don't believe anyone who claims otherwise. But my money is on the iPhone 4S not being superseded until next July at the earliest, or even a year from now. In which case, why wait? ®
More Smartphone Reviews

Sony Ericsson
Xperia Arc
RIM
BlackBerry
Torch 9810
Ten… Androids
to outshine
the iPhone 4S
HP
Pre 3
HTC
Sensation

Apple iPhone 4S
Apple's new talker looks the same on the outside, but its dual-core CPU delivers significant changes in capabilities.
Price:
£499 (16GB), £599 (32GB), £699 (64GB) RRP