Need for Speed: The Run
Step on it
---
Couple of chasers
Compounding the misery, opponents also have an uncanny knack of brushing through pile-ups and police roadblocks unscathed, while your car screeches to a grinding halt, costing you valuable seconds as you try to extricate yourself from the carnage.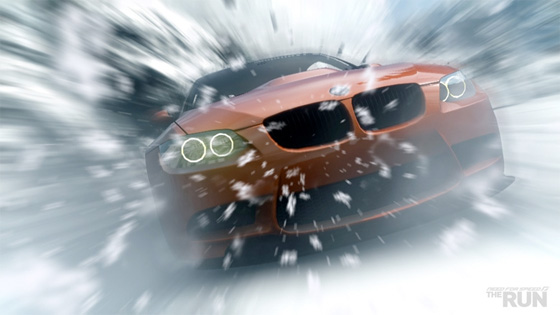 Snow place like road
It's not the only waste of time, however. Not content with sharing Shift 2's penchant for lengthy and distracting crash porn, The Run also flicks to short roadside cut-scenes every time the police enter the fray, fracturing the experience and unnecessarily diverting your attention away from the demanding race conditions.
All of which is a shame, because The Run is a decent arcade racer at heart. Controls are tight and responsive, traction feels realistic and drifting plausible.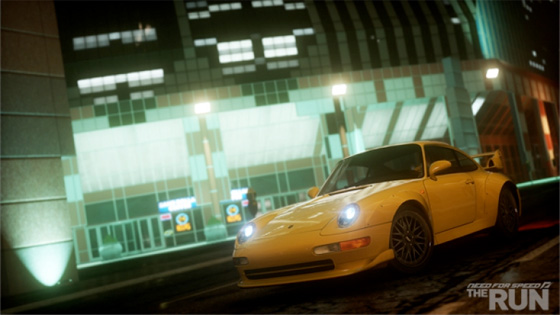 Someone call 911
And, despite customisation being strictly limited to paint jobs, the handling of each car feels distinct and refined, with muscle cars better suited to long, meandering freeways and sports cars at home on the shorter, convoluted urban tracks.
The Run's multiplayer offering is a mixed bag. Without aggressive AI and cut-scenes to contend with, racing certainly feels a lot more balanced. The bragging rights of the Autolog social network remain as addictive as ever, as does the holistic system of XP, which spans both campaign and online racing.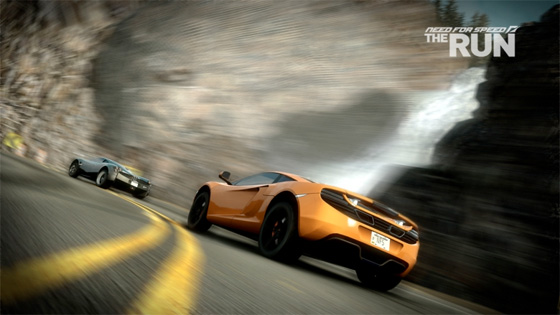 Follow the yellow slicked road
There's even a novel unlock system, where more advanced series are opened up by completing in-race objectives. Stripped of the distinguishing campaign narrative, however, and without a unique selling point of its own, it's ultimately just too much like any number of other racers on the grid.
Verdict
Of the three Need for Speed games, The Run feels the least well realised. There's definite potential in its concept – the unique narrative, structure and mechanics. But the game never feels more than a hastily cobbled prototype to showcase the Frostbite 2.0 engine. The picture-postcard tour across America may be stunning, but The Run's flaws spoil the view. ®
More Games Reviews

Saints Row:
The Third
The Legend of Zelda:
Skyward Sword
Assassin's Creed
Revelations
Halo: Combat Evolved
Anniversary Edition
The Elder Scrolls V:
Skyrim

Need for Speed: The Run
Three's a crowd. Available on PS3 (tested), Xbox 360 and PC.
Similar topics
Narrower topics