Apple 15in MacBook Pro with Retina Display
Simply, a stunner
Object of desire
Incidentally, dual-band 2.4/5GHz 802.11n Wi-Fi reception also seemed better with this model, showing a strong signal and streaming the HD video even in the deadspot area of my office that normally confounds the Wi-Fi on my iPad.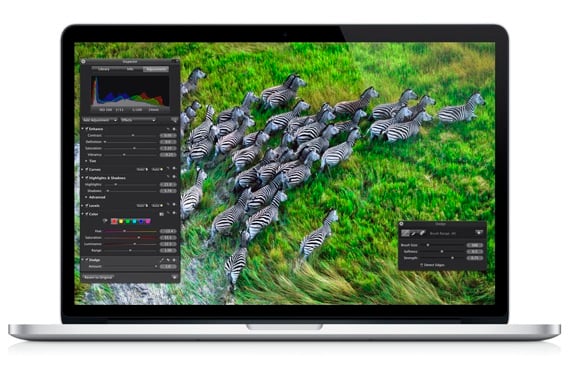 Simply: gorgeous
Got job too, given the loss of Gigabit Ethernet from the standard package. The good news is that Apple has finally got around to adding a pair of SuperSpeed USB 3.0 ports to its latest laptops and here, HDMI too. The bad news is that Firewire has gone – though it remains on the other MacBook Pro models just released – replaced by a second Thunderbolt port. As per Ethernet, there'll soon be a Thunderbolt-to-Firewire adaptor on sale.
Muzos will also be surprised to discover that – apart from the pair of built-in microphones – there's no audio input at all, which means you'll have to rely on USB, or perhaps the Thunderbolt adaptor for Firewire audio kit. Personally, Firewire I can live without, but I'll miss the mic jack.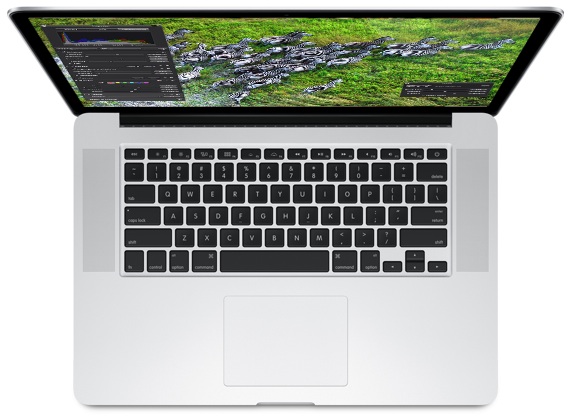 A good, solid keyboard and big, button-integrated touchpad
Finally, Apple has changed its MagSafe power connector, for some reason, so any spare power supplies that you've bought in the past will be unusable with this model.
Verdict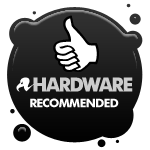 It's hard not to admire the all-round quality of Apple's latest release. The Retina display leaves every other laptop display we've ever seen trailing in its wake. But just as important is the fact that Apple has managed to significantly reduce the size and weight of this Pro model without compromising performance.
It's expensive, of course, and there are small niggles such as the lack of audio input. However, the MacBook Pro With Retina Display is a quality piece of kit that will have every Mac-loving pro semi-pro user on the planet drooling to get their hands on one. ®
More Notebooks Reviews

Ten...
Ultrabooks
HP Envy 14
Spectre
Toshiba
Portégé
Z830-10N
Asus
Zenbook
UX31E
Dell
XPS 13

Apple 15in MacBook Pro with Retina Display
It's expensive, but the outstanding Retina display, slimline design and pro performance are worth every penny.