Talk to the hand: Smartwatches
Don't fancy sweaty fingers on a screen? Then Android Wear app can take care of things when pairing a phone to a smart strap on from LG, Samsung or Motorola, oh and Asus has just stepped into the ring with the ZenWatch available in the UK from next week. With any of these, just say, for example, "Hello Google, show me my steps" to the smartwatch and you're all set. For iOS users wanting the similar tricks with Siri, they will have to wait for the Apple Watch launch in early 2015.
These wearables certainly look like they'll be charged alongside the smartphone each night as they are battery hungry. The Motorola Moto 360 lasts a day, with the Apple Watch expected to be the same, with up to two days for the LG and Samsung. With typical specs along the lines of 4GB internal storage and 512MB RAM and water resistant, so not for swimming, the smart strap on is glitzy but pricey. And if you don't like the look of it, then you can change it – or design your own – as there are many watch faces to choose from proving suitable even for the likes of Joey Essex.
LG G Watch R

This latest LG G smartie links to a mobile for notifications and works with any Android 4.3 or later device. Equipped with an OLED display 1.2GHz processor, accelerometer, compass, activity and heart rate monitor, this is all good stuff for an all-in-one that looks like a stylish watch. Included is the leather strap that softens up with wear but if not to your taste it can be swapped for standard watch strap of your choice.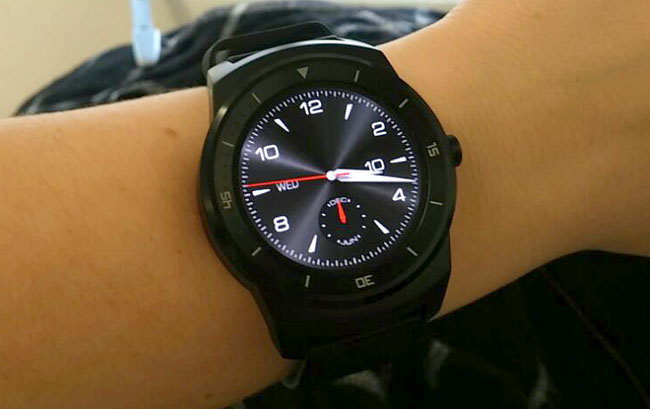 The always-on screen means there's no waiting to wake the watch face and you simply tap for speaking mode. Being able to read a message streamed on your wrist is useful, as is the ability to reply with a stock message such as "Yes", or "I'm running late" – or speak your response. The step counter shows a quick glance at your daily progress, but it lacks the ability to show performance over weeks and months.
At £100 cheaper than the Samsung Gear S, the LG G Watch R may appear more smartwatch than fitness helper. That said, Endomondo now supports Android Wear and the LG G Watch R works with it. Just bear in mind the heart rate monitor isn't continuous, you just take a snapshot when suits.
Motorola Moto 360

Looking less like a lump of tech and more like a watch, the Moto 360 was a firm favourite before the launch of the LG R, thanks to its traditional round face and comfortable leather strap. Yup, crazy stuff, it just resembles a typical watch.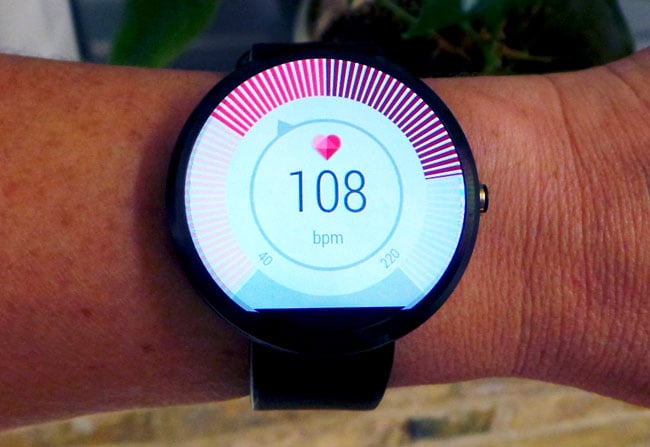 Still, it works with all Android 4.3 (or later) phones with the Android Wear app but best paired with a Motorola phone to make the most of it. For fitness folk' it constantly shows how many steps have been taken in a day and features an optical heart rate monitor, however, like the LG, the heart monitoring isn't continuous.
It's certainly more elegant on the wrist than most and the soft leather strap made this smartwatch the most comfortable on test to wear.
Sponsored: Ransomware has gone nuclear